№ 421 Rutilated Quartz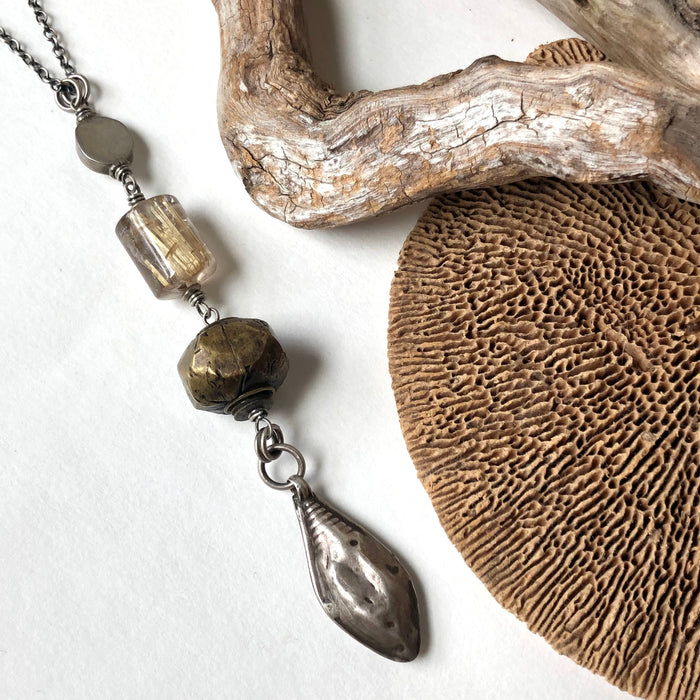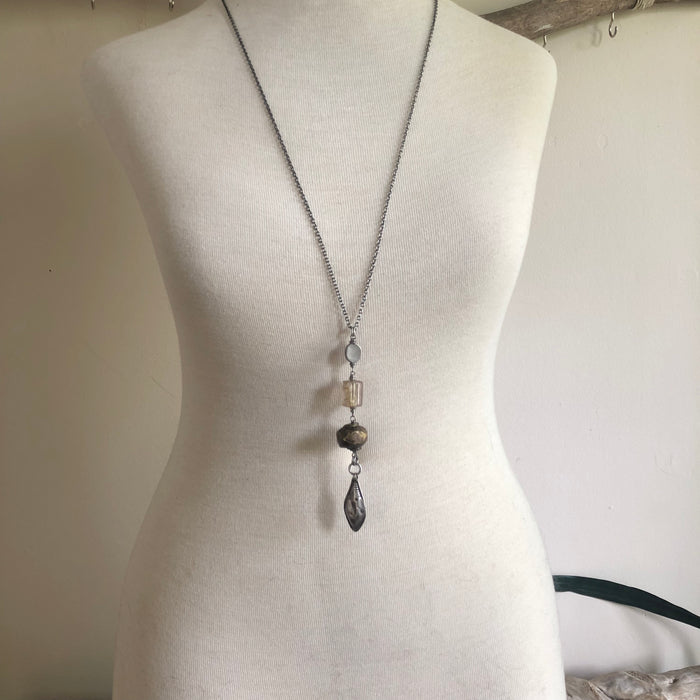 This long statement necklace features a beautiful cut of golden rutilated quartz paired with antique coin silver and brass beads from India and Afghanistan.
Rutilated Quartz comes in many different hues depending on the fine threads known as rutiles, ranging from yellow, rust, green, and black.  Rutilated quartz offers a story of how flaws transform into depth and beauty.  Believed to be an energizing and harmonizing stone, rutilated quartz is said to be an illuminator of the soul.
Coin silver is made from a mixture of metals with a high pure silver content, often repurposing coins by melting them down.  The coin silver components I work with are antiques from all of the world, ranging from 80-120 years old, found in India, Afghanistan, Ethiopia, and many West African countries such as Nigeria and Mali.  The wear and patina of antique coin silver has informed much of my jewelry aesthetic over the years.  The pieces are very special and rare.
Pendant is 4 ¾" long and hangs from sturdy chain measuring 33" and is finished with a 9mm lobster claw clasp.  This long necklace will hang just below the bust line and slip easily over the head.  All chain and findings are oxidized sterling silver.