№ 416 Chrysoprase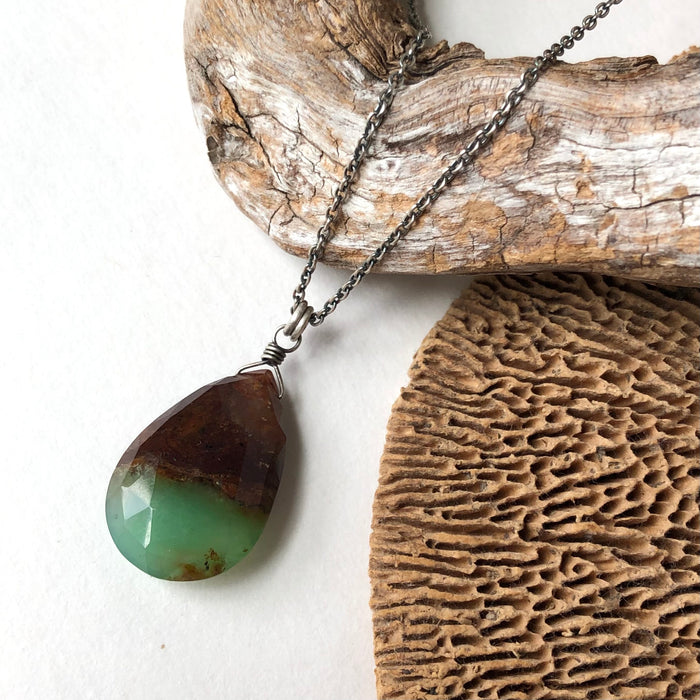 A simple necklace highlighting one fantastic stone!  This large chrysoprase briolette was hard to part with, but it felt like time to recirculate it back into the world.
Pairs beautifully with earrings № 167.
Chrysoprase is a rich, colorful green stone that is often opaque and at times has a slight transparency.  Believed to promote a love of truth and hope, chrysoprase is said to aid in recognizing the gentle beauty within oneself and to stimulate self-expression and creativity.
Pendant is 1" and hangs from a delicate but sturdy chain that measures 18" long and finished with a 9mm lobster claw.  All metal used is oxidized sterling silver.