№ 402 Tourmaline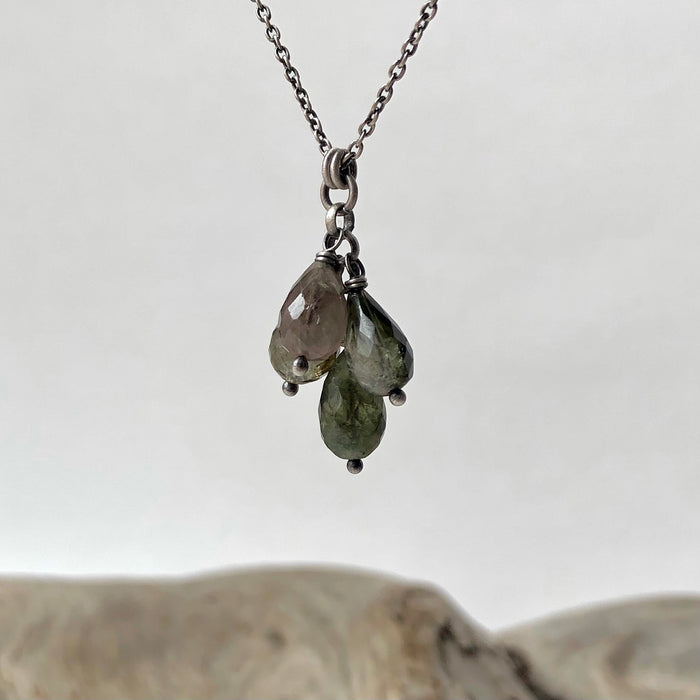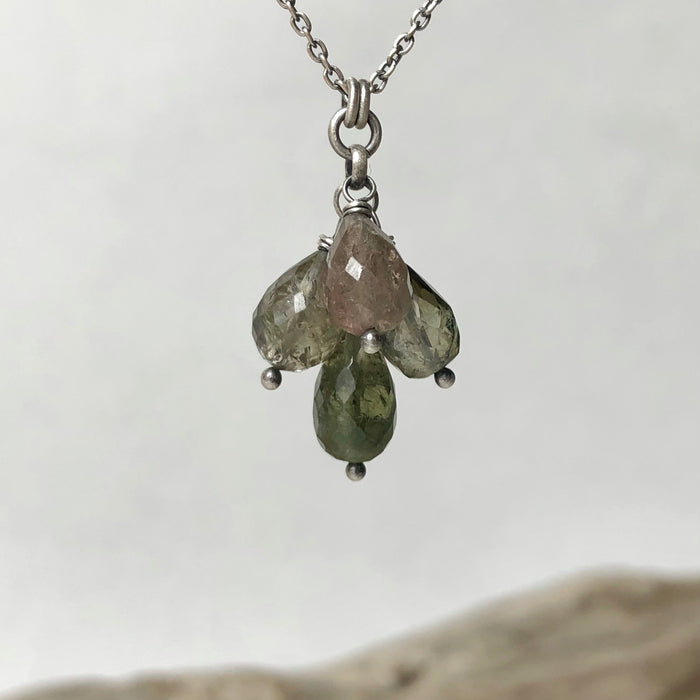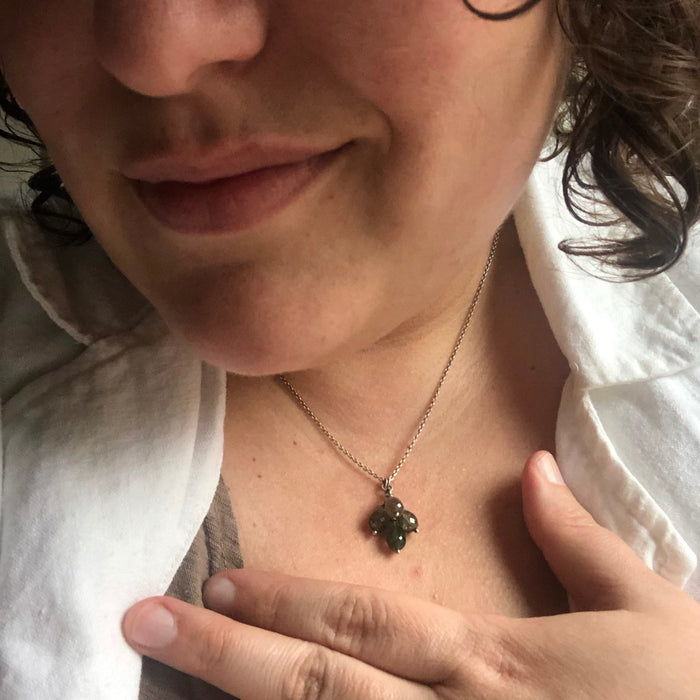 A cluster of tourmaline gemstones, hanging like fruit on the vine.  The subtle colors of these tourmaline make this a beautiful understated piece.

Tourmaline comes in many colors and is considered a cleansing stone which can transform dense energy into a lighter vibration.  It is believed that tourmaline can help one develop a deeper understanding of themselves and others.
Necklace pendant measures 1 ¼" and hangs from a delicate but sturdy chain which measures 18" and is finished with a 9mm lobster claw clasp.  All metal used is oxidized sterling silver.