№ 387 Ancient Afghan Spindle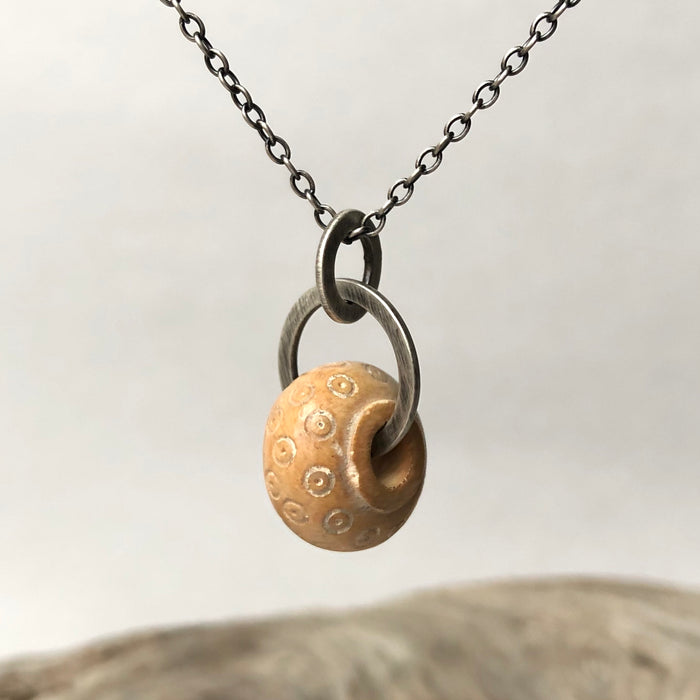 This necklace features an ancient spindle whorl from Afghanistan, with delicate hand carvings and made from cow bone.  Spindle whorls were used in the the act of spinning fiber, placed on the spindle to increase and maintain the speed of the spin.  The bead is thread through large sterling silver rings and has a playful way that it moves on the neck of the wearer.
Pendant measures 1" and hangs from a delicate but sturdy chain measuring 18" long and is finished with a 9mm lobster claw clasp.  All findings are oxidized sterling silver.