№ 384 Lake Stone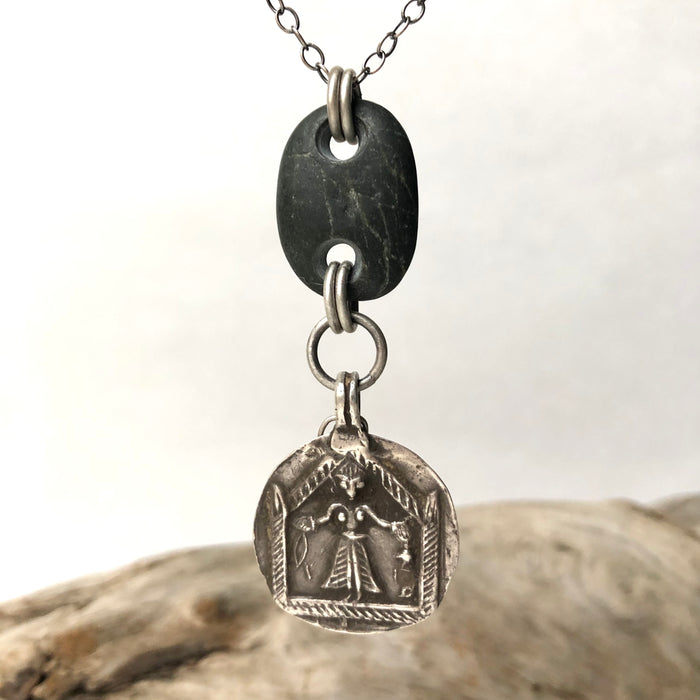 This long necklace falls just below the bust line and features a black lake stone paired with an antique coin silver pendant from India that depicts the Hindu goddess Kali.
Some sources say this pendant depicts Kali, the Goddess of Destruction, time and change, and the remover of ego while others say Devi, the all embracing Mother Goddess or Great Goddess.  It is important to note that Devi can manifest as Kali.  These pendants hold a very special place in Silvija's life, as she has twice worn a Kali pendant for protection and healing, both times deciding to release them into the natural world to find a new home in their own time.
The lake stones I use are hand drilled rocks found along the lakes in the midwest.  These stones have a smooth, matte finish and each piece has unique character.
Pendant is 2 ½" long and hangs from a long chain measuring 33" and finished with a 9mm lobster claw clasp.  All chain and findings are oxidized sterling silver.