№ 377 Quartz Druzy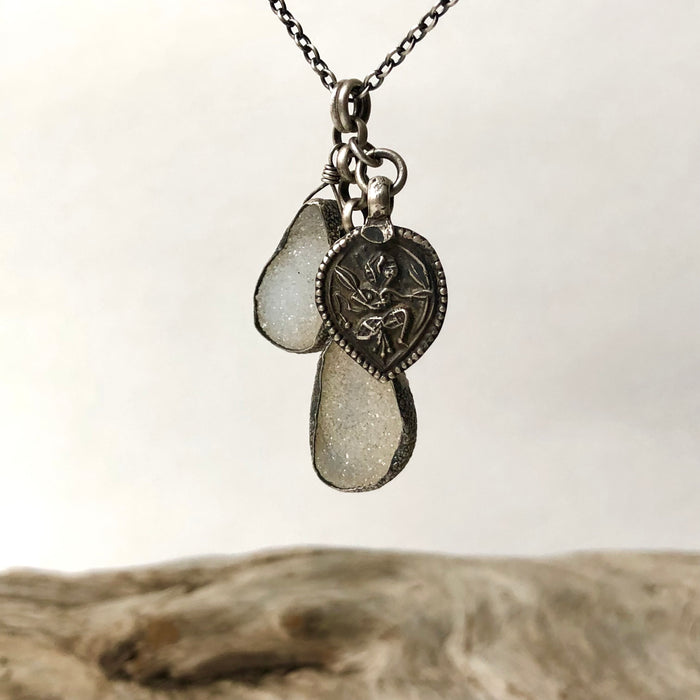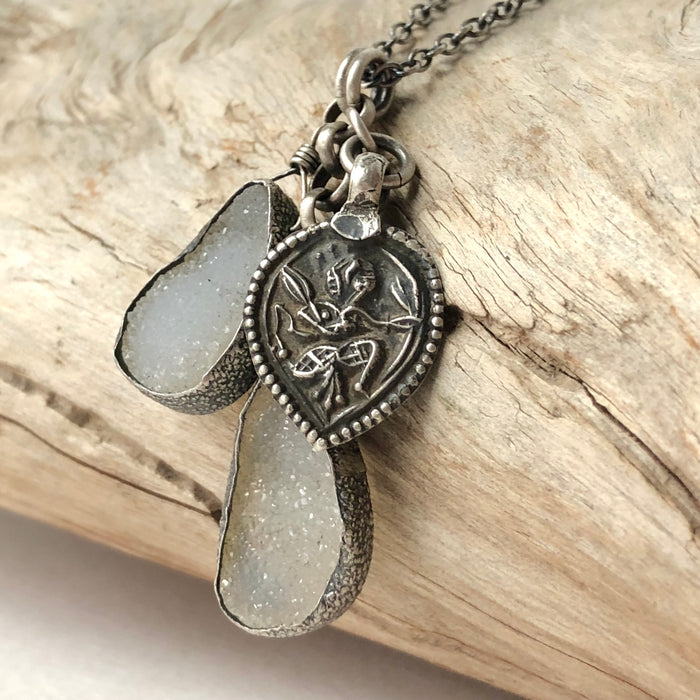 A cluster of stunning bezel set quartz druzy gemstones are paired with an antique coin silver pendant from India depicting Hanuman.
Hanuman is a symbol of strength, loyalty, pure devotion and the absence of ego.  It is believed that Hanuman can change forms from the size of a small animal to a presence as huge as touching the sky, he teaches us to adapt.
Quartz is one of the most powerful healing stones.  Quartz absorbs, releases and regulates energy.
The term druzy refers to the crystal formation that can occur on many different kinds of gemstones.  This naturally occurring  process happens when water brings minerals to a stones surface, the water evaporates and leaves the minerals behind which form small crystals, known as druzy.
Pendant measures 1 ¾" and hangs from a delicate but sturdy chain which measures 18" long and is finished with a 9mm lobster claw clasp.  All chain and findings used are oxidized sterling silver.