№ 376 Turquoise & Coral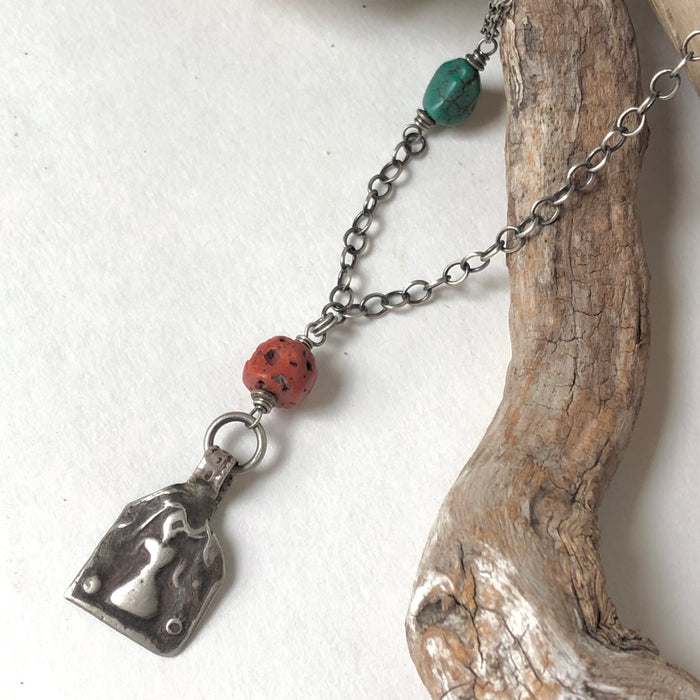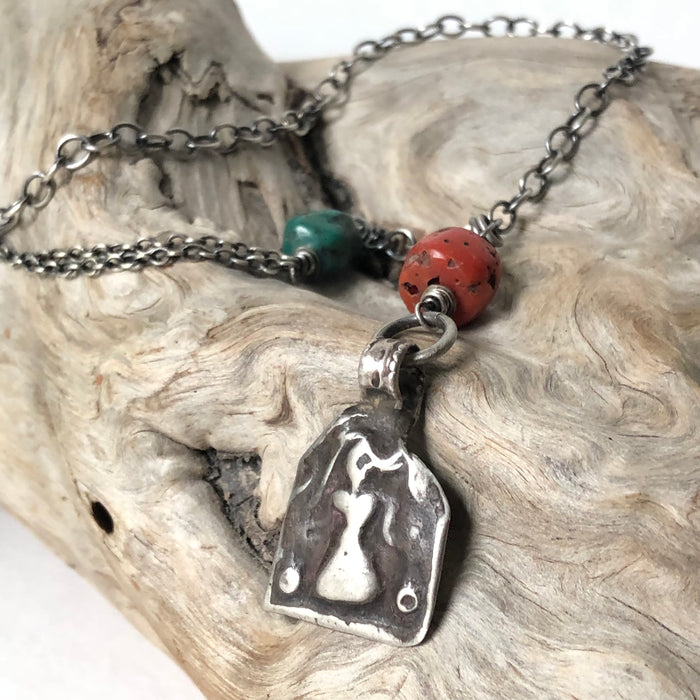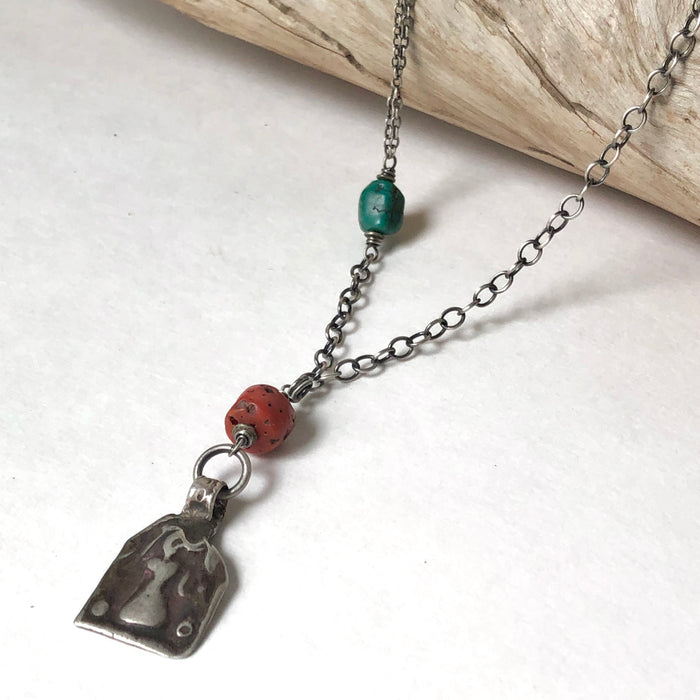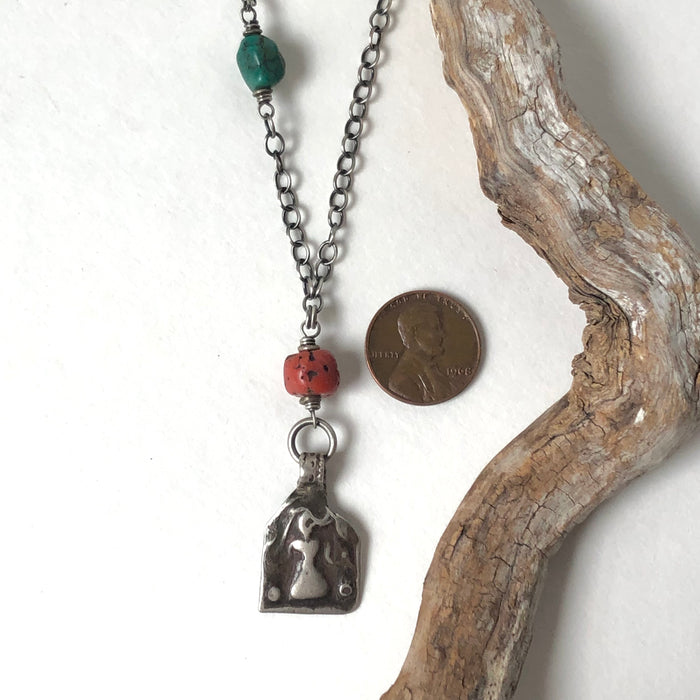 Rustic antique coral, antique Tibetan turquoise, and an antique coin silver pendant pair together in this asymmetrical necklace inspired by my mother, the amazing jeweler at Bead Paradise!  The antique pendant from India depicts Kali.
This necklace pairs well with earrings № 131 or coral earrings № 130.
Some sources say this pendant depicts Devi, the all embracing Mother Goddess or Great Goddess and others say Kali, the Goddess of Destruction, time and change, and the remover of ego. It is important to note that Devi can manifest as Kali.  These pendants hold a very special place in Silvija's life, as she has twice worn a Kali pendant for protection and healing, both times deciding to release them into the natural world to find a new home in their own time.
Pendant measures 2" and hangs from an asymmetrical chain that is 17".  All findings used are oxidized sterling silver.