№ 367 Kualia Shell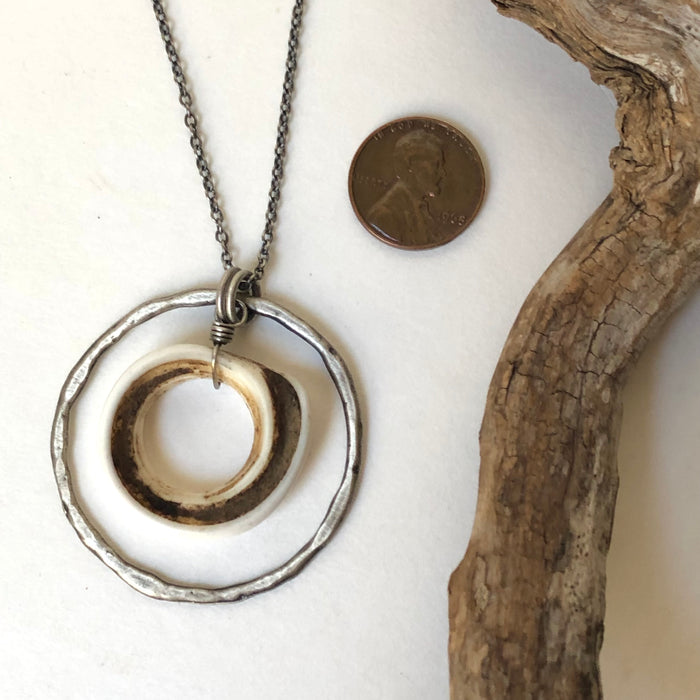 This Kualia shell has some incredible depth!  This large pendant features a rustic sterling silver ring that surrounds the shell.
Kualia shells are from Papua New Guinea, they were originally used as currency and later sewn onto decorative fabrics.  Kualia shells are roughly 100-200 years old. 
Pendant is 2" long and hangs from a delicate but sturdy chain measuring 18" and is finished with a 9mm lobster claw clasp.  All metal is oxidized sterling silver.