№ 332 Labradorite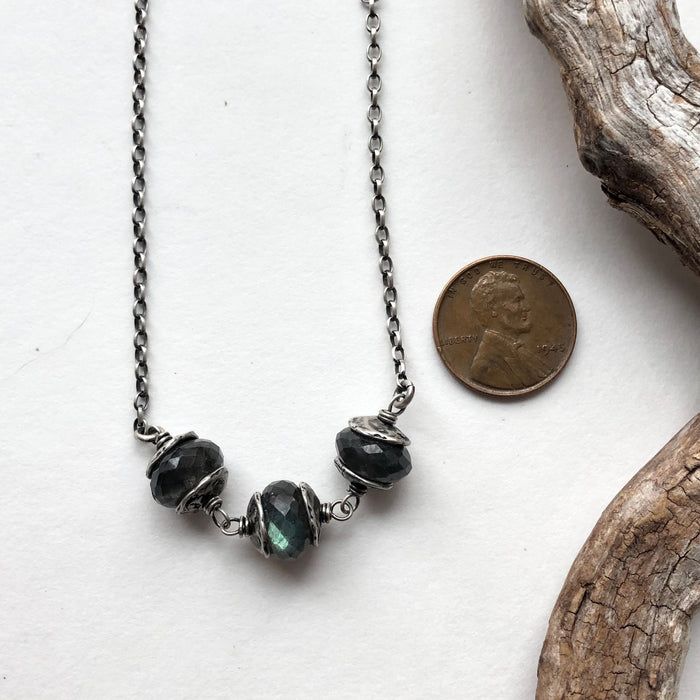 This necklace features three stunning labradorite rondelles that have excellent fire, capped with rustic sterling silver.

Labradorite has an understated grey base with a hidden fire inside that shines through at just the right angle.  The iridescence ranges from deep blue, to yellowish green, even into the orange and purple hues.  Labradorite, the bringer of light, is believed to be a highly mystical and protective stone.  It stimulates intuition and psychic gifts and strengthens faith in the self and trust in the universe.
Necklace measures 17 ¼" long.  The elongated rolo chain is delicate but sturdy and finished with a 9mm lobster claw clasp and a 7mm soldered ring.  All metal used is oxidized sterling silver.