№ 319 Pearl & Labradorite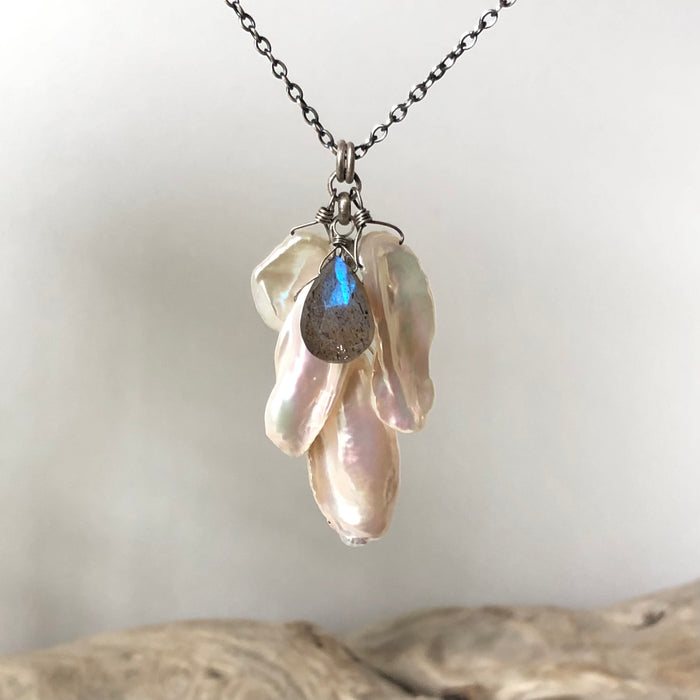 This longer necklace features a cluster of high quality fresh water pearl with incredible luster accented by a labradorite gemstone with blue fire.
Pearls are believed to be in harmony with the moon and the element of water, aiding in aligning with the lunar cycle.  Considered a powerful representative of divine feminine energy, a creator of life and worlds, pearls can help with introspection, self-acceptance and intuitive foresight.
Labradorite has an understated grey base with a hidden fire inside that shines through at just the right angle.  The iridescence ranges from deep blue, to yellowish green, even into the orange and purple hues.  Labradorite, the bringer of light, is believed to be a highly mystical and protective stone.  It stimulates intuition and psychic gifts and strengthens faith in the self and trust in the universe.
Pendant measures just over is 2"  long and hangs from a delicate but sturdy chain measuring 30" and is finished with a 9mm lobster claw clasp.  All metal is oxidized sterling silver.