№ 316 Iolite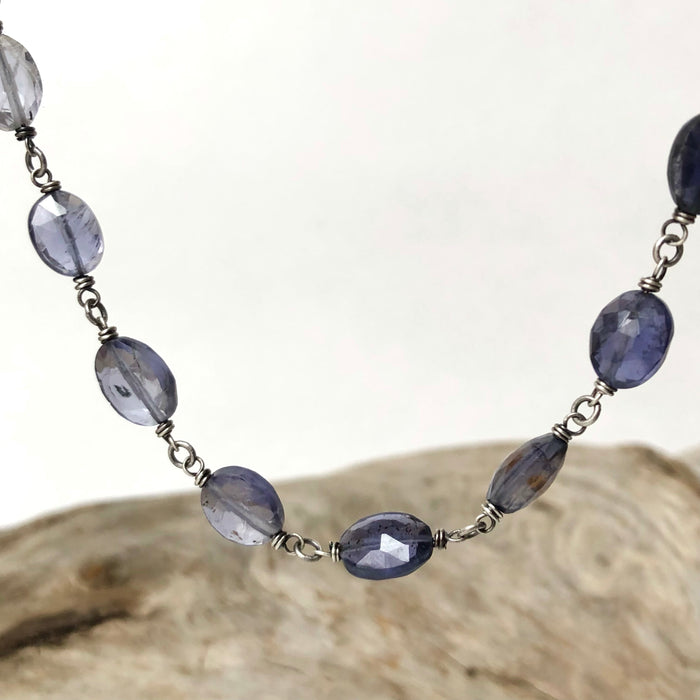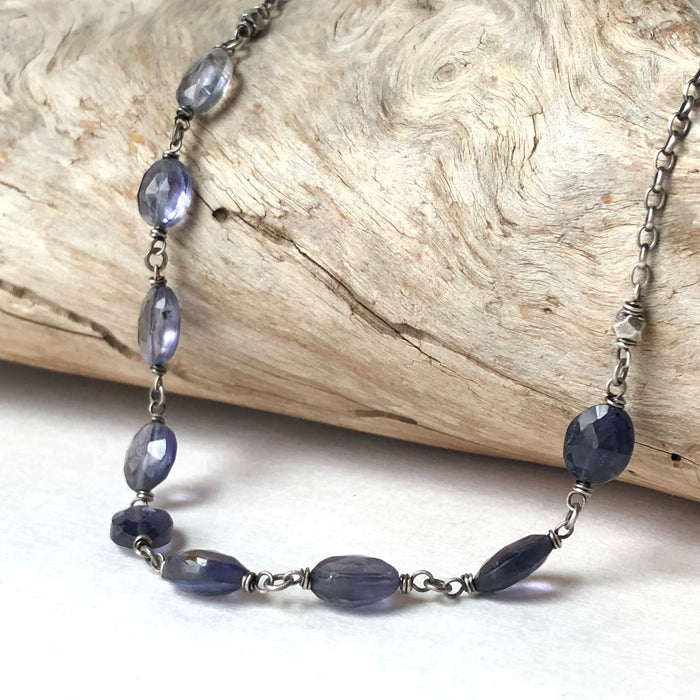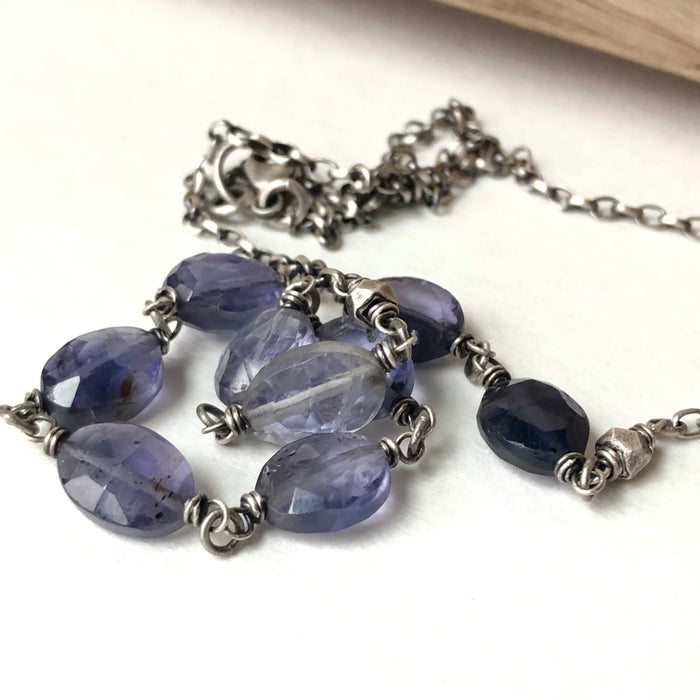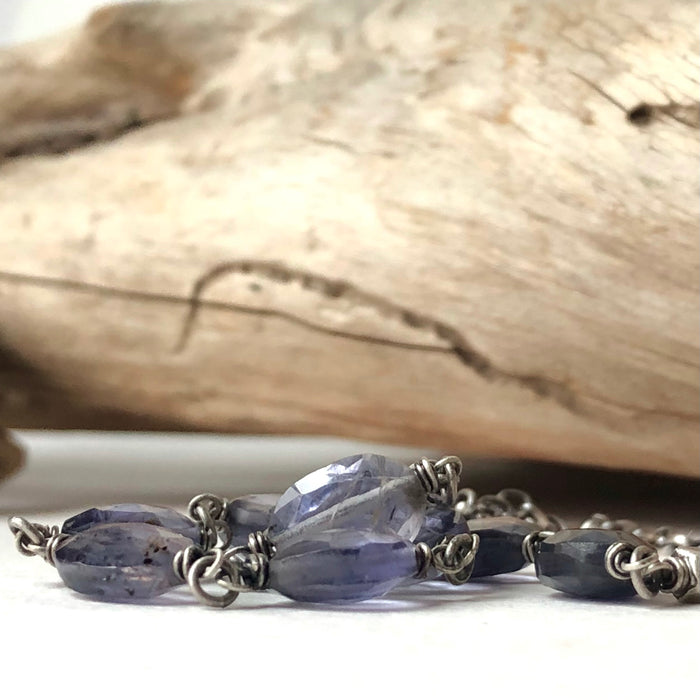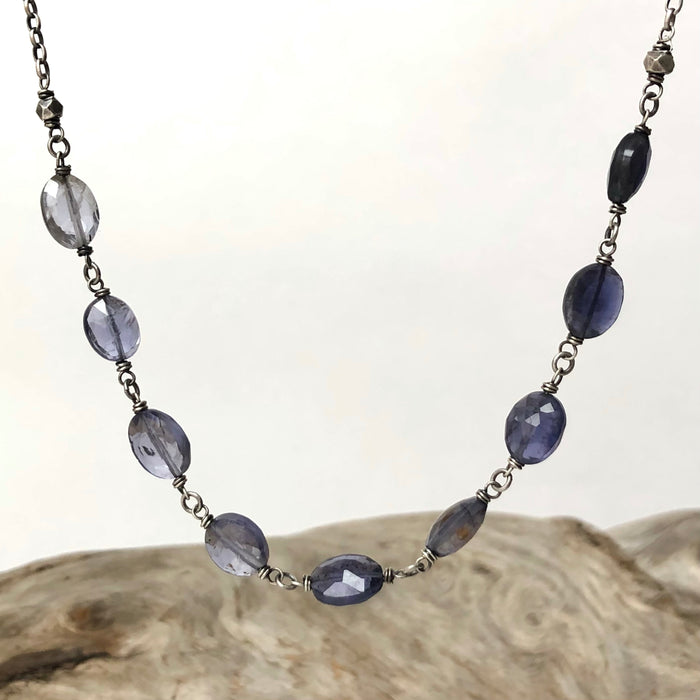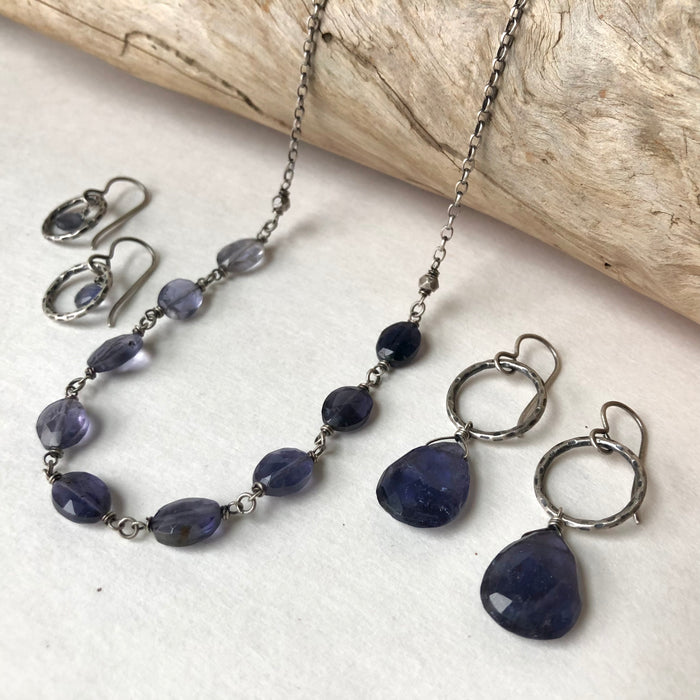 A beautiful series of iolite beads are wire wrapped together like stepping stones in a pond.  The stones are arranged to highlight the ombre color sweep of iolite.
Iolite, named after the Greek word "ios," meaning violet; has a rich purple, blue hue mirroring the night sky.  Iolite is known as the gemstone of clear visions, promoting intuition and inner knowing.  The color of iolite ranges in depth from deep purple, blue tones similar to tanzanite and sapphire into soft subtle gray tones.
Necklace measure 17 ½" long and is finished with a sturdy rolo chain along the back and a 9mm lobster claw clasp.  All metal is oxidized sterling silver.