№ 305 Fossilized Coral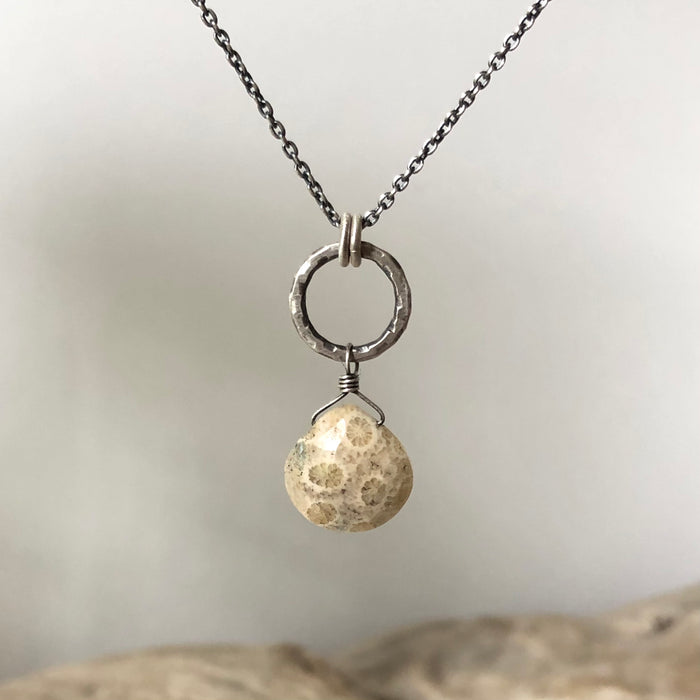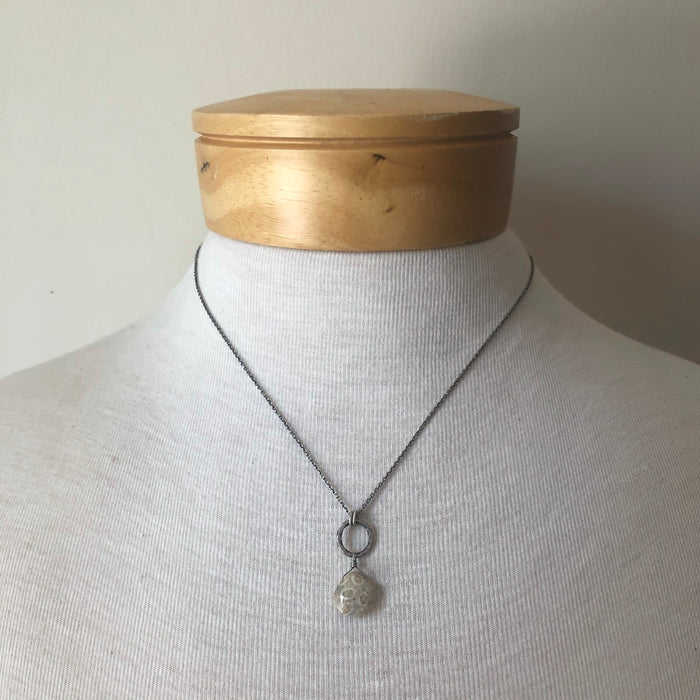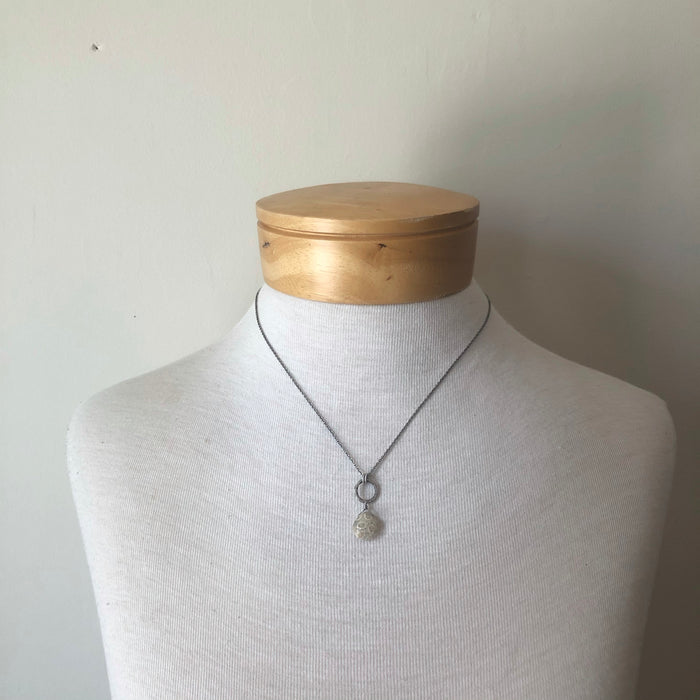 This necklace features a fossilized coral briolette which hangs from a textured sterling silver ring.
Fossilized coral is created when prehistoric coral is gradually hardened and replaced with agate from silica-rich waters, a process which can take over 200 million years.  Fossil coral is believed to be a grounding stone, helpful for promoting inner peace, and good for bringing about change.  It is a non-traditional stone for the zodiac sign Taurus, Silvija's sign, no wonder she loves it so much!
Pendant is 1 ¼" long and hangs from a delicate but sturdy chain measuring 18 ¾" and is finished with a 9mm lobster claw clasp.  All metal is oxidized sterling silver.  Stone may vary slightly from the ones pictured.