№ 167 Chrysoprase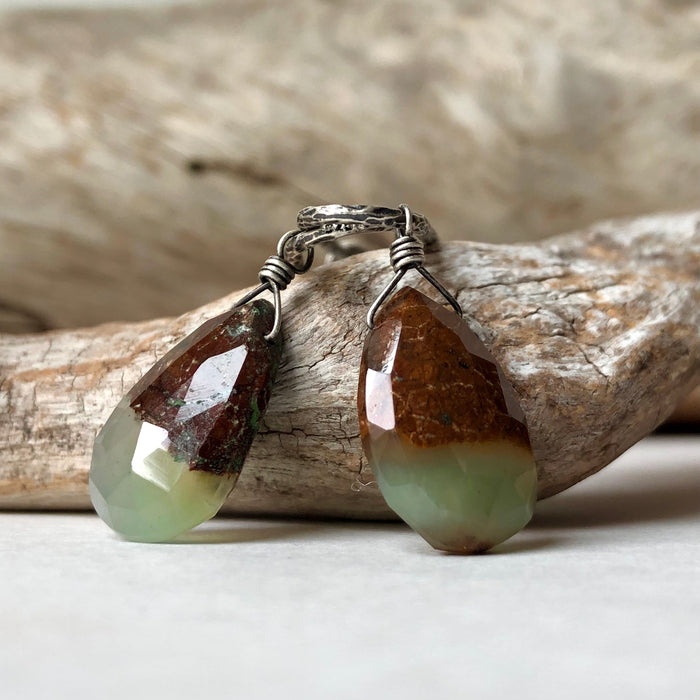 I love the dramatic look of chrysoprase!  These beautiful briolettes are suspended from textured sterling silver ovals.

Pairs beautifully with necklace № 416 or № 305.
Chrysoprase is a rich, colorful green stone that is often opaque and at times has a slight transparency.  Believed to promote a love of truth and hope, chrysoprase is said to aid in recognizing the gentle beauty within oneself and to stimulate self-expression and creativity.
Earrings measure 3" from top of earwire.  All metal used is oxidized sterling silver.