№ 161 Tourmaline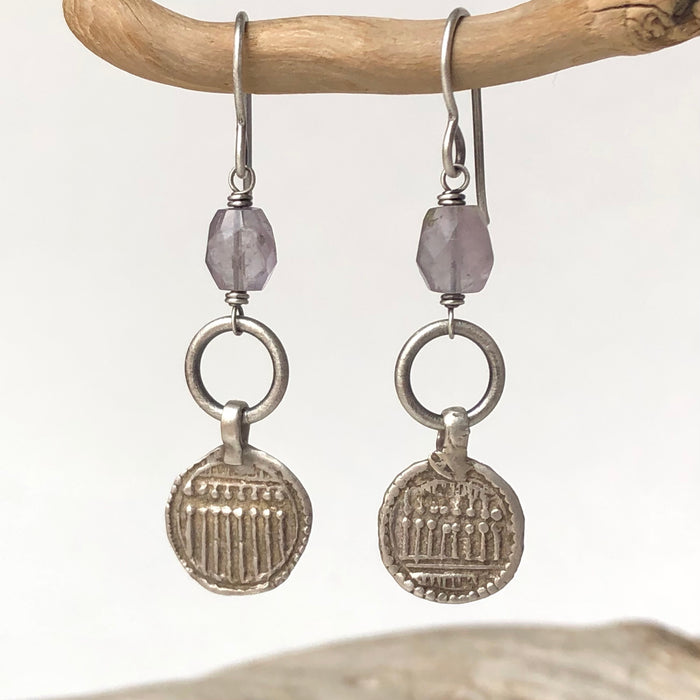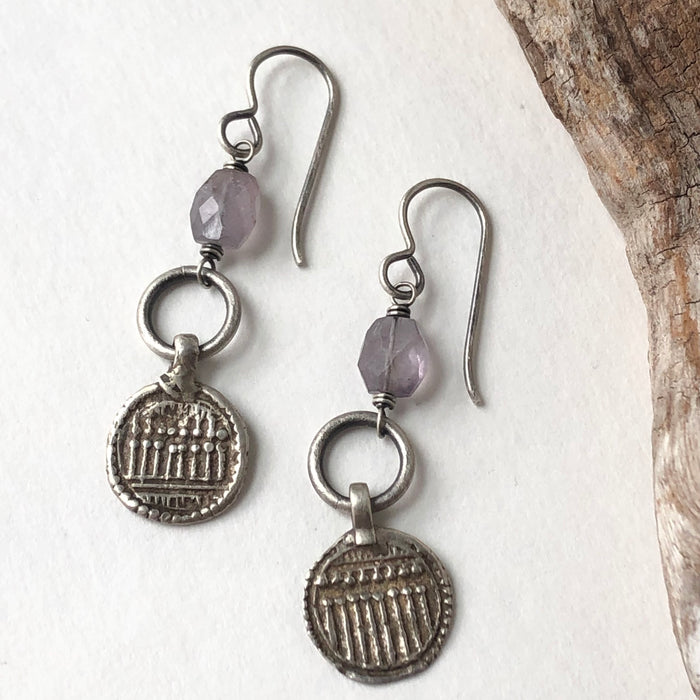 These subtle purple tourmaline could almost be mistaken for amethyst, but don't be fooled!  The stones have a silvery undertone.  They are paired with antique coin silver pendants from India from the 1800s which depict the seven mothers.  These earrings are delicate and light weight.

The Sapta Matrikas, the Seven Mothers, of Hinduism are feminine deities or priestesses, they are believed to have originated from the seven stars of Pleiades and have a strong connection with nature and unpredictability.
Tourmaline comes in many colors and is considered a cleansing stone which can transform dense energy into a lighter vibration.  It is believed that tourmaline can help one develop a deeper understanding of themselves and others.
Earrings measure 1 ¾" from top of earwire.  All metal used is oxidized sterling silver.