№ 156 Amethyst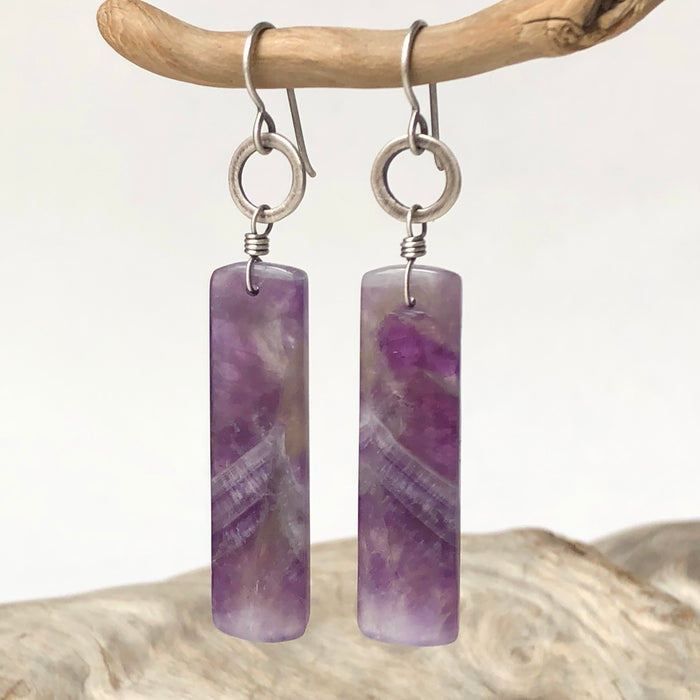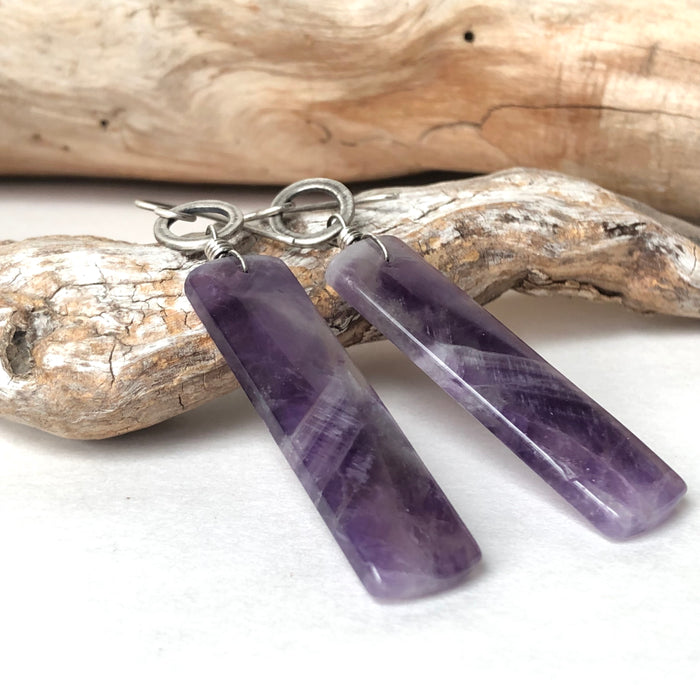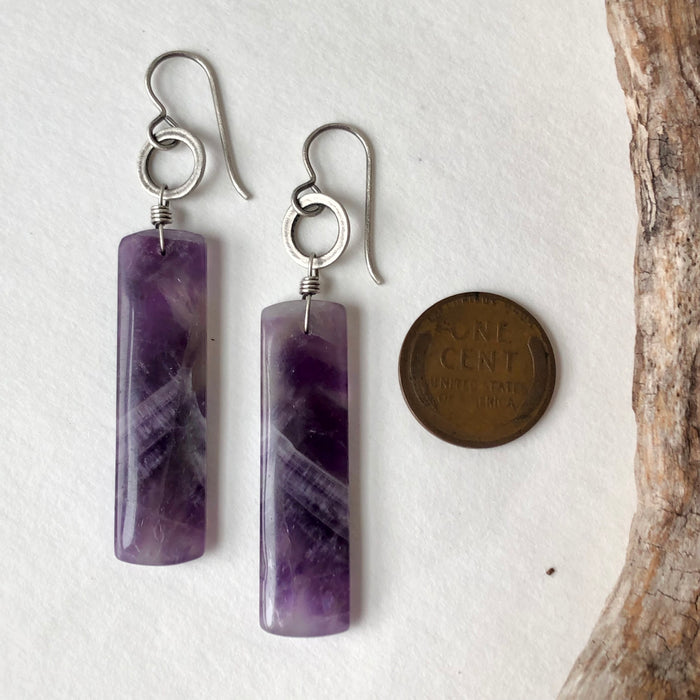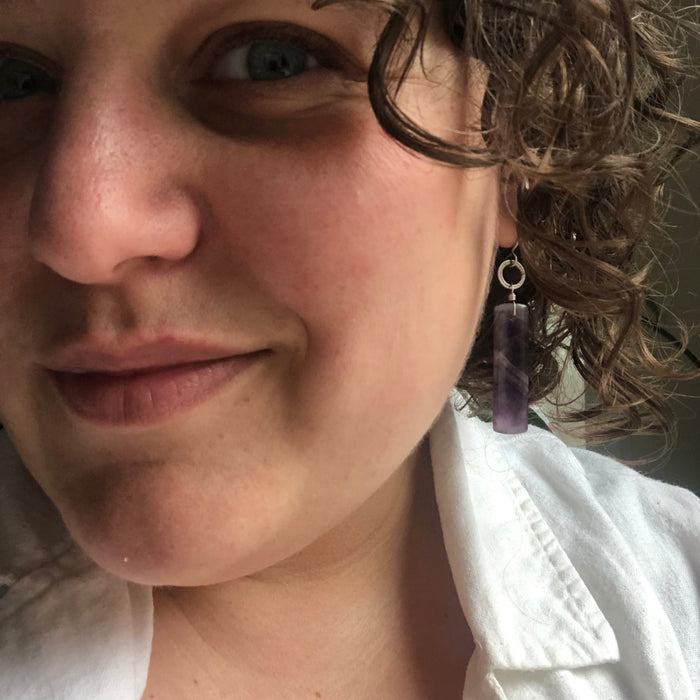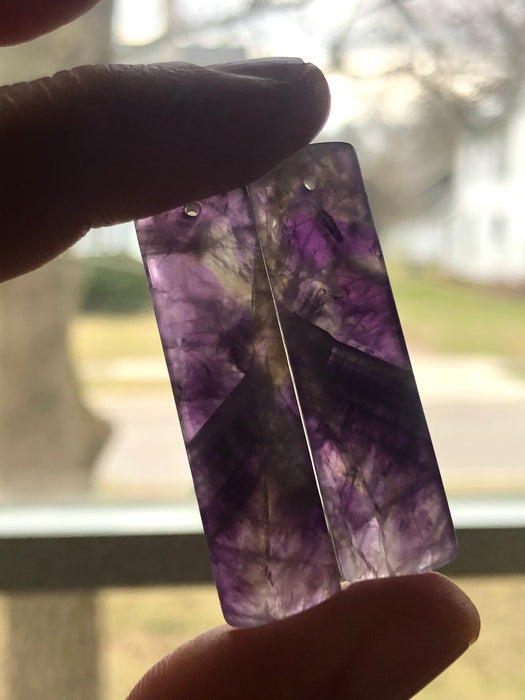 These stunning slabs of amethyst show case the beautiful variety of this stone!

Amethyst is considered a highly protective and powerful stone with a high spiritual vibration.  Amethyst is often linked with the third eye or 6th charka and is believed to bring calm to the wearer and opens the door to new understanding and wisdom.
Earrings measure 2 ½" from top of earwire.  All metal used is oxidized sterling silver.