№ 154 Ancient Glass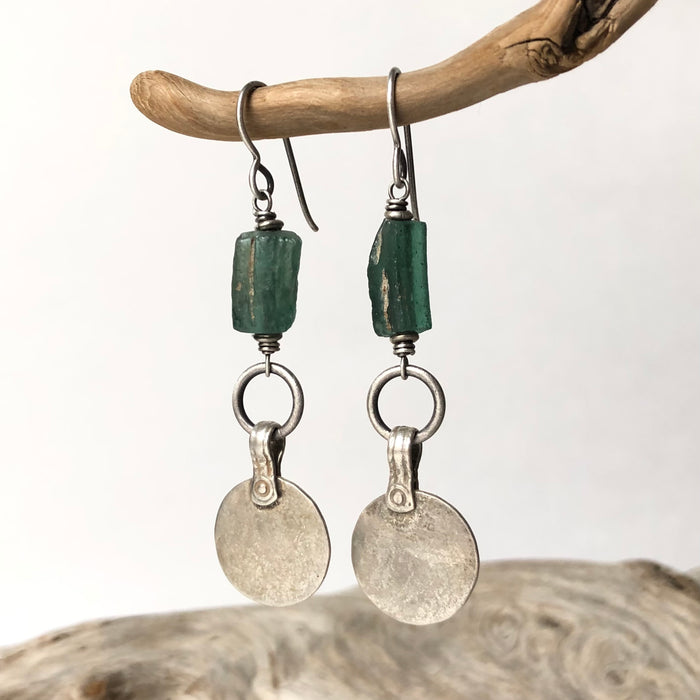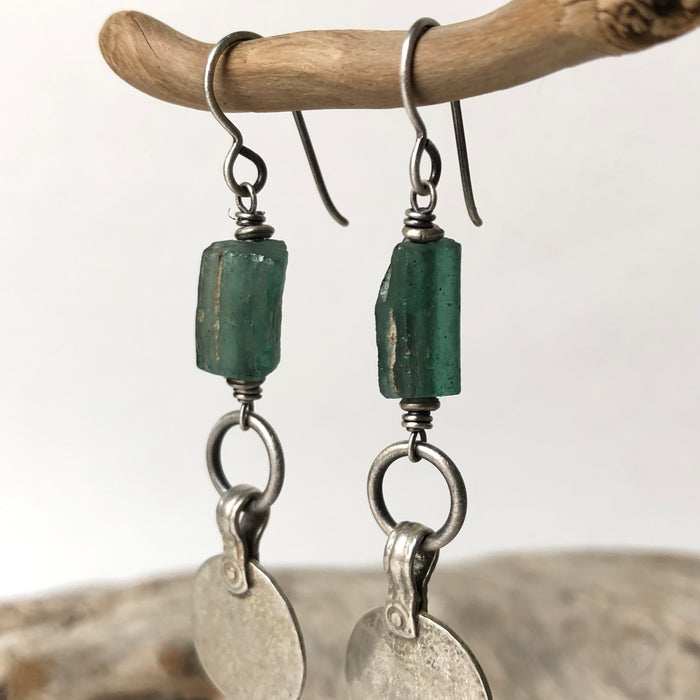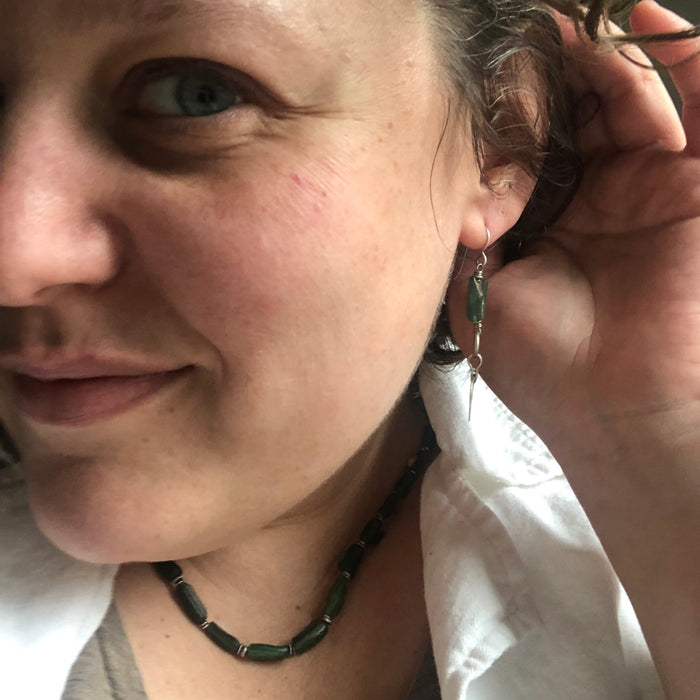 These forest green ancient glass shards are paired with antique coin silver charms from Afghanistan.

Ancient glass shards are excavated in Afghanistan, along the Silk Road, a network of trade routes that connected cultures and merchants and spanned from the 2nd century BCE to the 18th century.  The glass originated in Rome, where glassware became incredibly popularized during the Roman Empire with the invention of glass blowing, around 50 BCE, which brought glassware into the homes of most Romans and was used on a daily basis. It was then traded along the Silk Road.  Because it is excavated in Afghanistan, I am choosing to call it "ancient glass" instead of "ancient Roman glass."
Coin silver is made from a mixture of metals with a high pure silver content, often repurposing coins by melting them down.  The coin silver components I work with are antiques from all of the world, ranging from 80-120 years old, found in India, Afghanistan, Ethiopia, and many West African countries such as Nigeria and Mali.  The wear and patina of antique coin silver has informed much of my jewelry aesthetic over the years.  The pieces are very special and rare.
Earrings measure 2 ¼" from top of earwire.  All findings used are oxidized sterling silver.