№ 128 Turquoise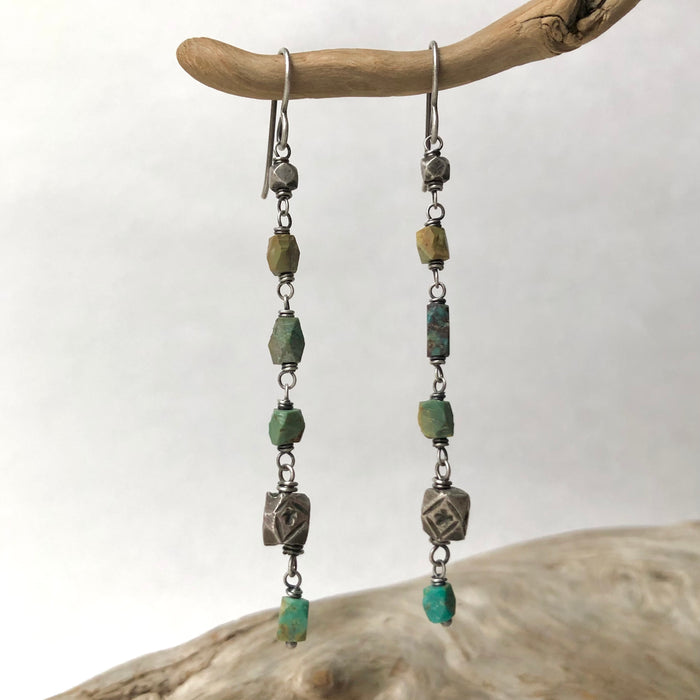 These earrings feature a cascade of colorful hand carved turquoise beads from Afghanistan mixed with antique coin silver beads.
Turquoise has traditionally been thought of as a stone to unite earth and sky, bringing together male and female energies.  It is considered a strengthening stone while also instilling inner calm and enhancing intuition.
Earrings measure 3 ½" from top of earwire.  All findings used are oxidized sterling silver.