№ 110 Sterling Silver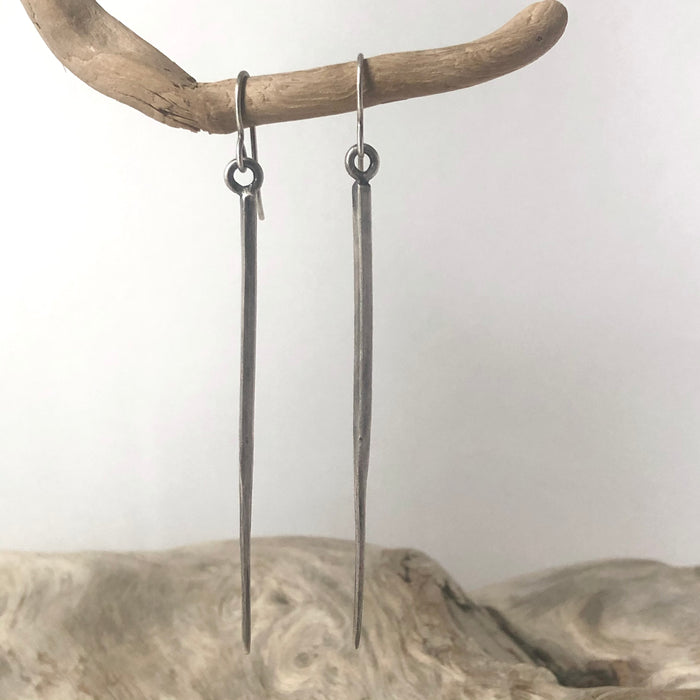 These silver daggers are handmade in Thailand by the Hill tribe.  I've hammered the edges for added texture and oxidized them to compliment all of my sterling silver patinas.  Available in two sizes, this is the shorter size.
Earrings measures 3" from top of earwire.  All metal used is oxidized sterling silver.