№ 092 Pearl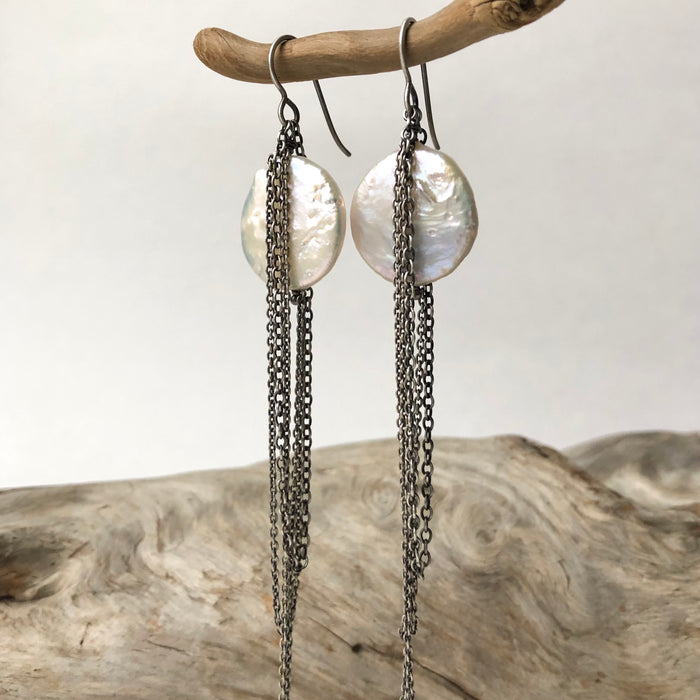 These long, yet lightweight earrings feature a moon shaped pearl with three chains suspended around the shape.  I love the way these earrings are a nod to my logo, three lines.
Pearls are believed to be in harmony with the moon and the element of water, aiding in aligning with the lunar cycle.  Considered a powerful representative of divine feminine energy, a creator of life and worlds, pearls can help with introspection, self-acceptance and intuitive foresight.
Earrings measure 3 ¾" from top of earwire.  All metal used is oxidized sterling silver.