№ 088 Pearl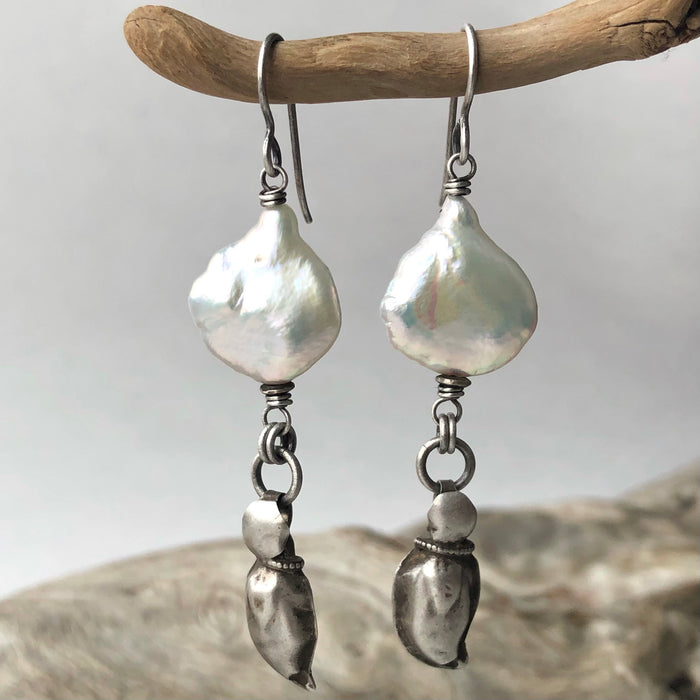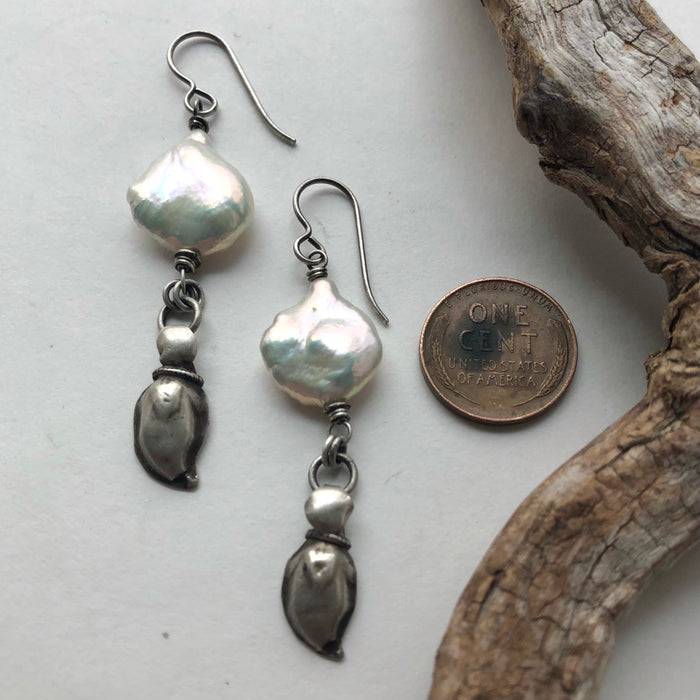 Fresh water pearls are paired with antique coin silver dangles from India.  I love the contrast of pearls and rustic silver.
Pearls are believed to be in harmony with the moon and the element of water, aiding in aligning with the lunar cycle.  Considered a powerful representative of divine feminine energy, a creator of life and worlds, pearls can help with introspection, self-acceptance and intuitive foresight.
Coin silver is made from a mixture of metals with a high pure silver content, often repurposing coins by melting them down.  The coin silver components I work with are antiques from all of the world, ranging from 80-120 years old, found in India, Afghanistan, Ethiopia, and many West African countries such as Nigeria and Mali.  The wear and patina of antique coin silver has informed much of my jewelry aesthetic over the years.  The pieces are very special and rare.
Earrings measure 2 ½" from top of earwire.  All findings used are oxidized sterling silver.