№ 065 Iolite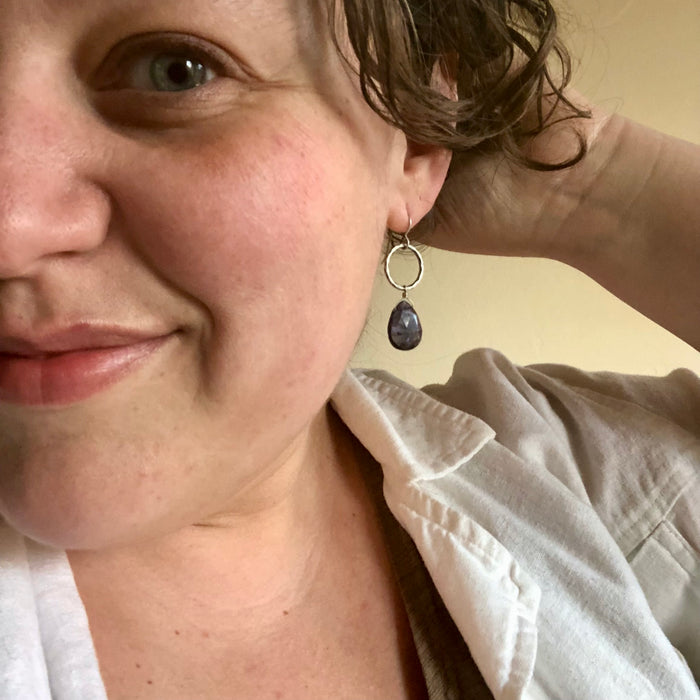 Large, deeply colored iolite briolettes hand from textured sterling silver rings.
Iolite, named after the Greek word "ios," meaning violet; has a rich purple, blue hue mirroring the night sky.  Iolite is known as the gemstone of clear visions, promoting intuition and inner knowing.  The color of iolite ranges in depth from deep purple, blue tones similar to tanzanite and sapphire into soft subtle gray tones.
Earrings measure 1 ¾" from top of earwire.  All metal used is oxidized sterling silver.