№ 058 Coin Silver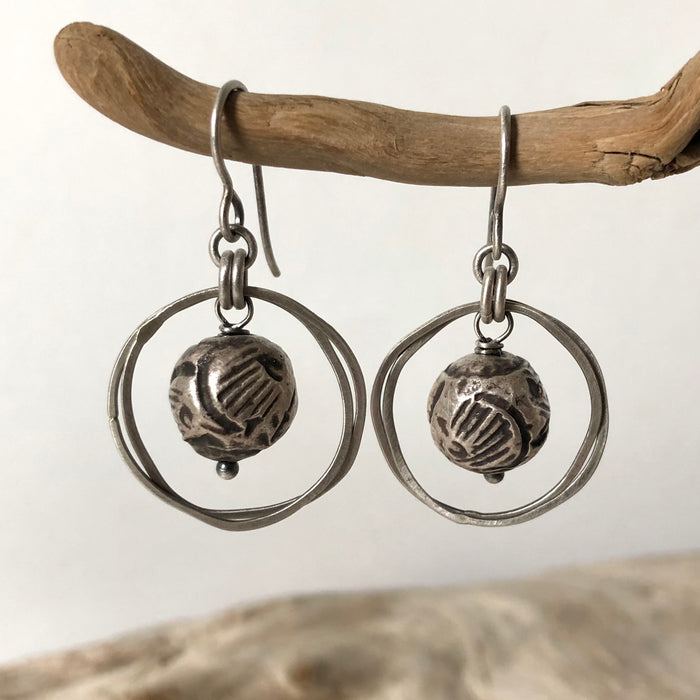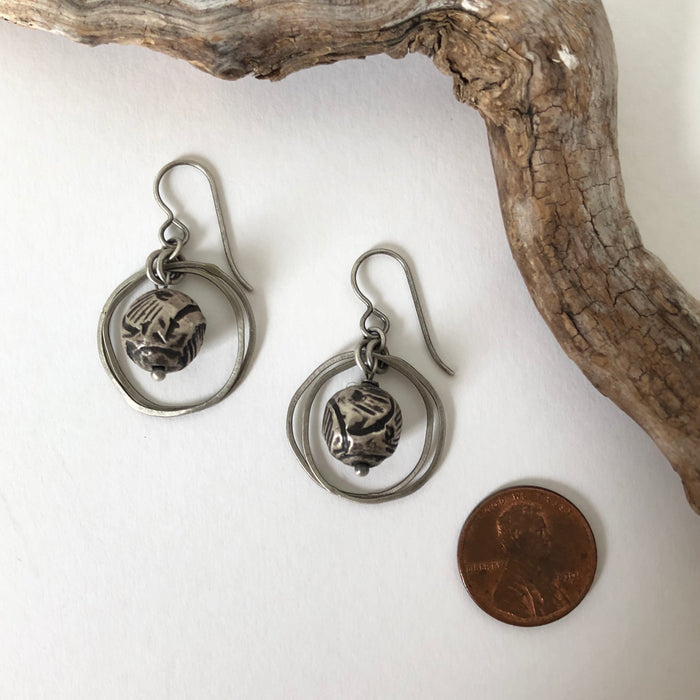 These earrings feature newly made coin silver beads from India, with a beautiful pattern stamped into thin silver sheets which are then wrapped around a wax bead base.  The beads are suspended inside two of my signature hand shaped sterling silver ring.
Coin silver is made from a mixture of metals with a high pure silver content, often repurposing coins by melting them down.
Earrings measure 1 ½" from top of earwire.  All findings used are oxidized sterling silver.