№ 021 Emerald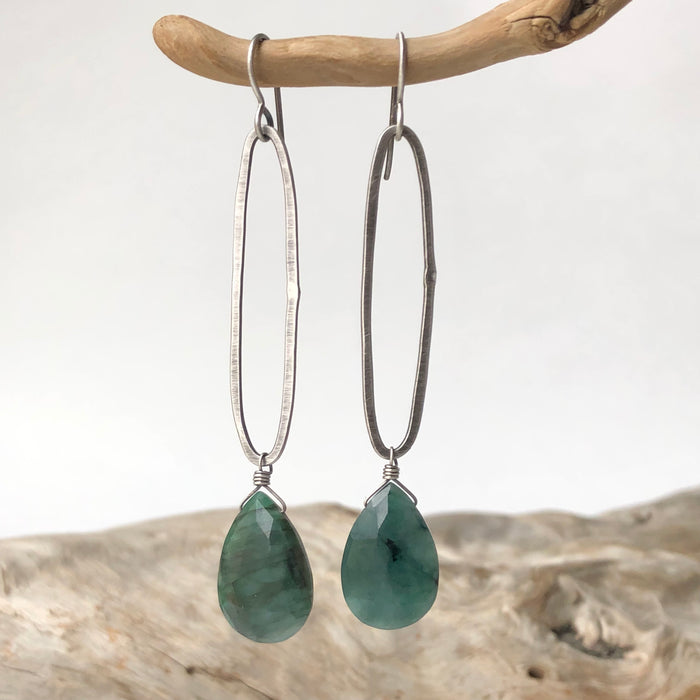 Large emerald teardrop briolletes are suspended from hammered sterling silver ovals in these elegant, long earrings.

Emerald is considered a stone of inspiration, a life affirming stone with great integrity. It is believed that emerald enhances unity, unconditional love, and promotes friendship.
Earrings measure 2 ¾" from top of earwire.  All metal used is oxidized sterling silver.