№ 014 Lapis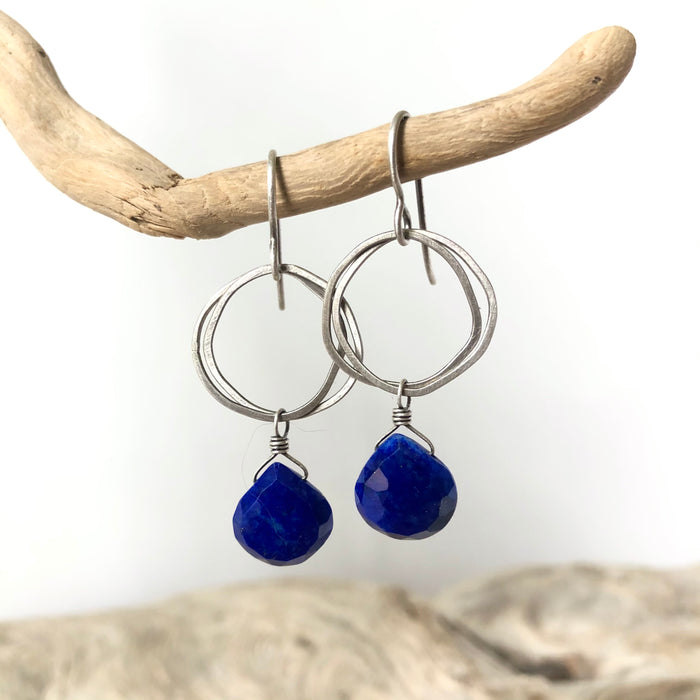 Gorgeous lapis lazuli briolette gemstones hang from two hand formed rings which eclipse each other.
Lapis Lazuli is believed to bond relationships of love and friendship, encourage creativity, release stress and bring deep inner peace.
Earrings measure 1 ¾" from top of earwire.  All metal used is oxidized sterling silver.  Stones may vary slightly from the ones pictured.