№ 371 Coin Silver & Brass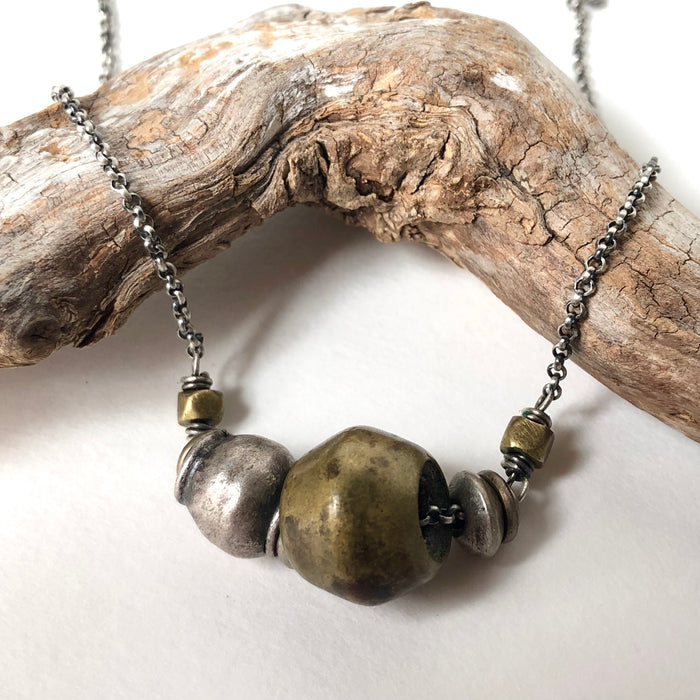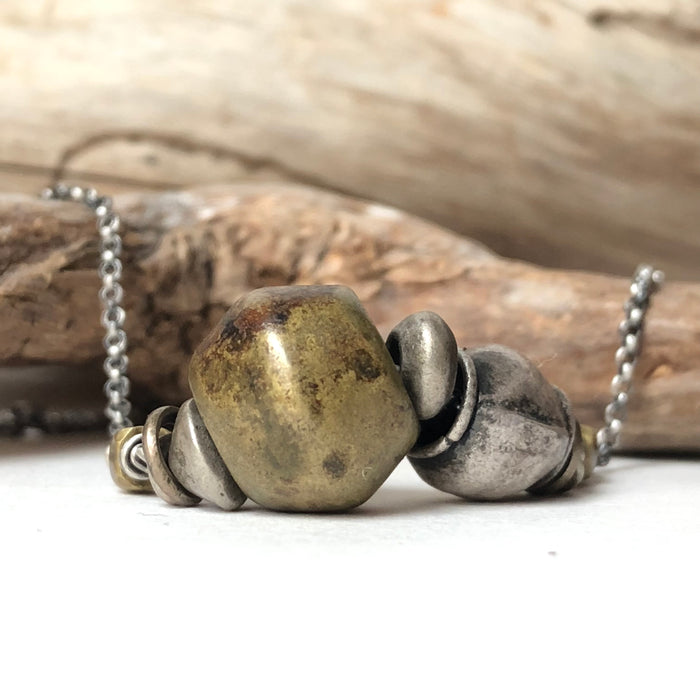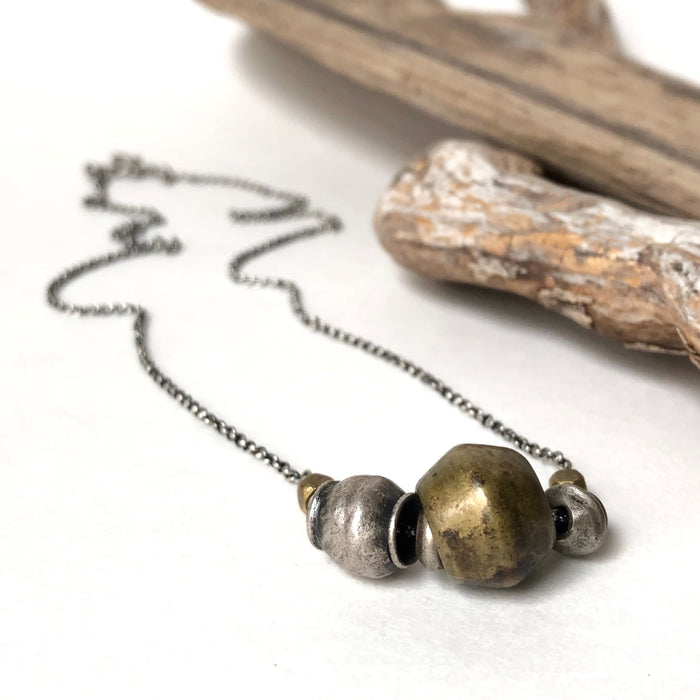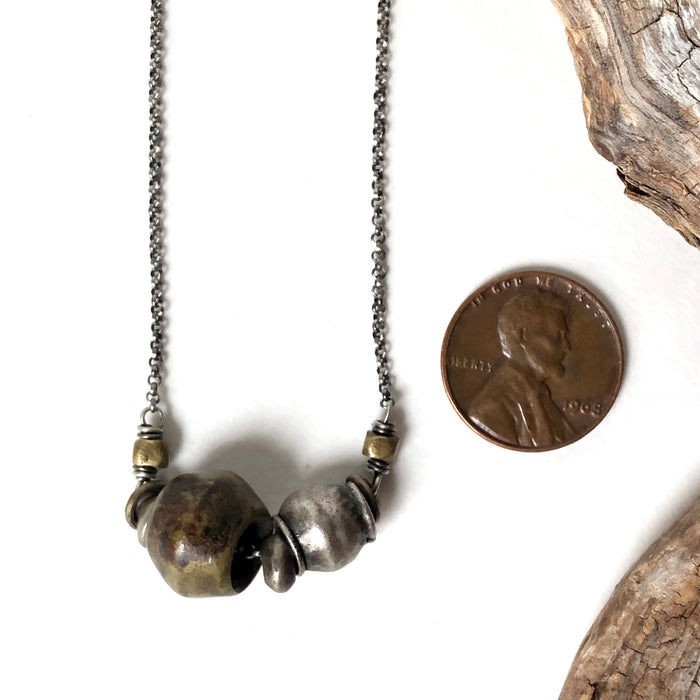 This asymmetrical necklace features a mixture of antique brass and coin silver beads.
Coin silver is made from a mixture of metals with a high pure silver content, often repurposing coins by melting them down.  The coin silver components I work with are antiques from all of the world, ranging from 80-120 years old, found in India, Afghanistan, Ethiopia, and many West African countries such as Nigeria and Mali.  The wear and patina of antique coin silver has informed much of my jewelry aesthetic over the years.  The pieces are very special and rare.
Necklace measures 18" and is finished with a 9mm lobster claw clasp.  All chain and findings are oxidized sterling silver.