№ 163 Rutilated Amethyst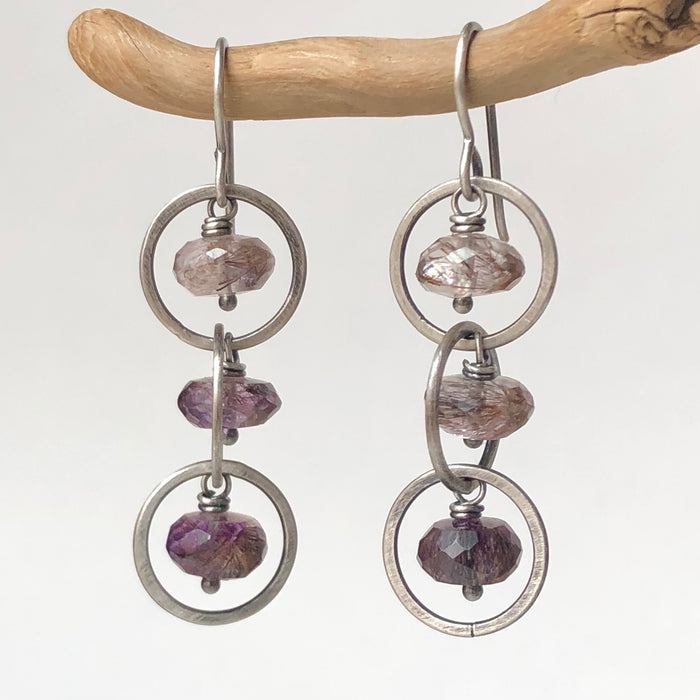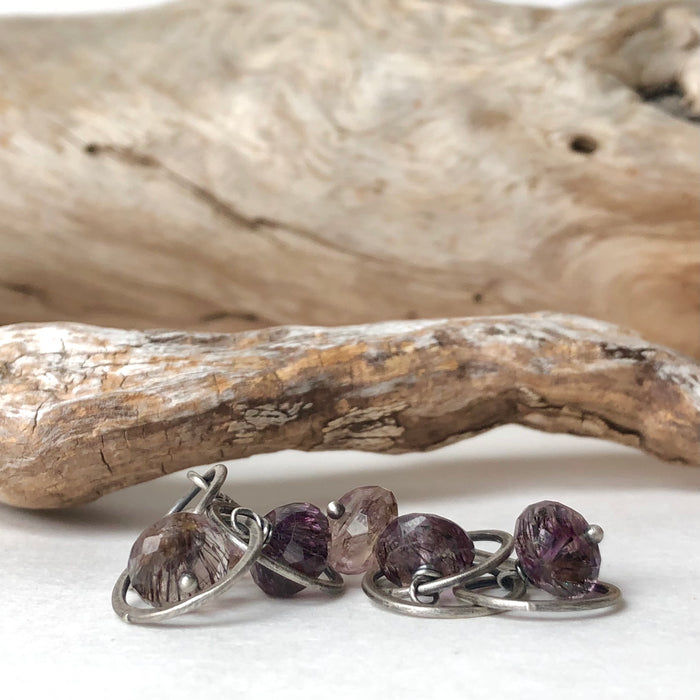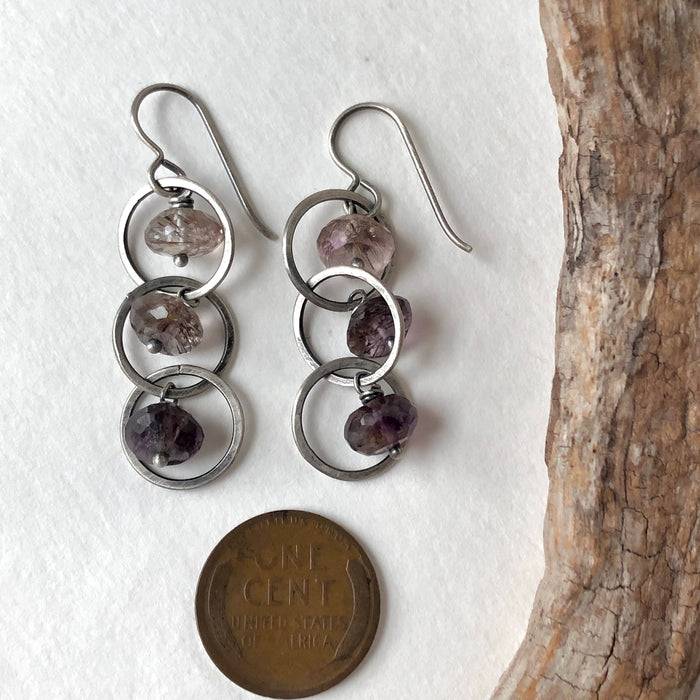 A sweep of color gradation with rutilated amethyst in these playful earrings, each stone is suspended inside a hammered sterling silver ring.

Amethyst is considered a highly protective and powerful stone with a high spiritual vibration.  Amethyst is often linked with the third eye or 6th charka and is believed to bring calm to the wearer and opens the door to new understanding and wisdom.
Rutilated amethyst has mineral inclusions or rutiles which formed with the stone creating thin striations and bans inside the stone.
Earrings measure 1 ¾" from top of earwire.  All metal used is oxidized sterling silver.