№ 403 Tourmaline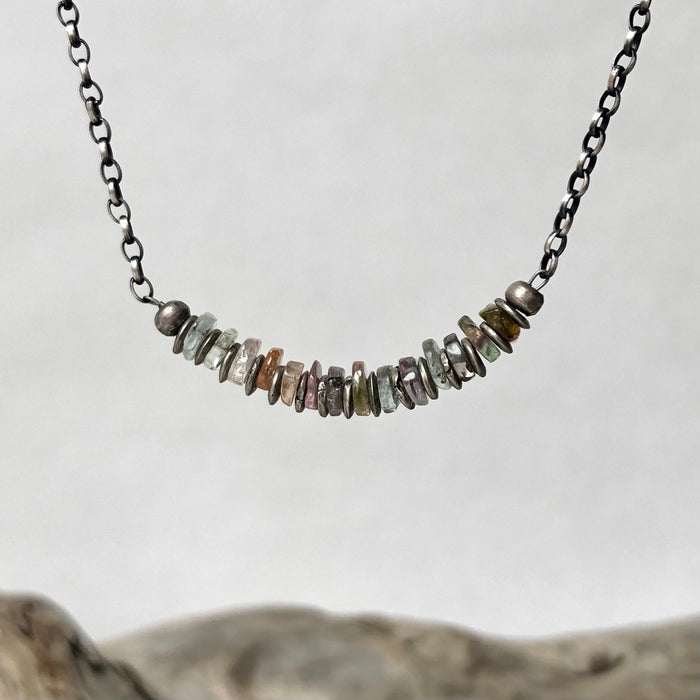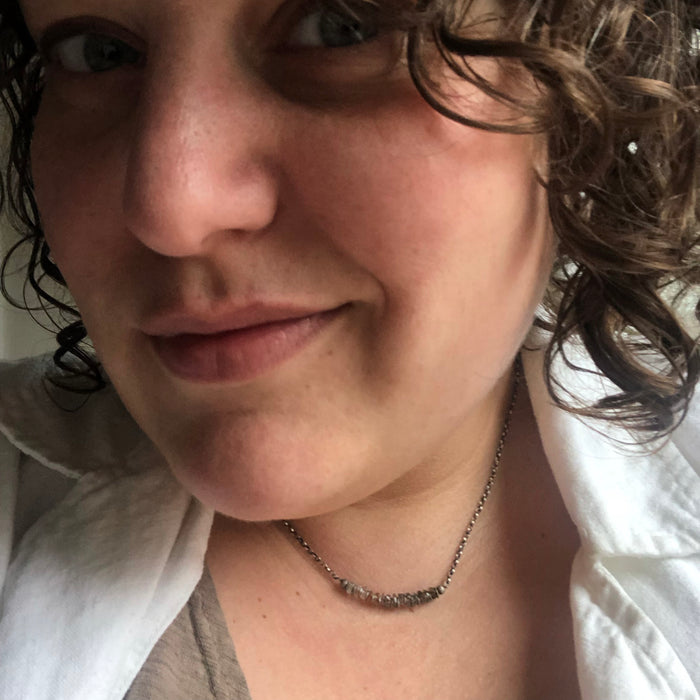 A delicate necklace featuring a color sweep of neutral shades of tourmaline beads mixed with antique coin silver accent beads from Ethiopia.

Tourmaline comes in many colors and is considered a cleansing stone which can transform dense energy into a lighter vibration.  It is believed that tourmaline can help one develop a deeper understanding of themselves and others.
Necklace measures 17" and is finished with a 9mm lobster claw clasp.  All findings used are oxidized sterling silver.