№ 399 Emerald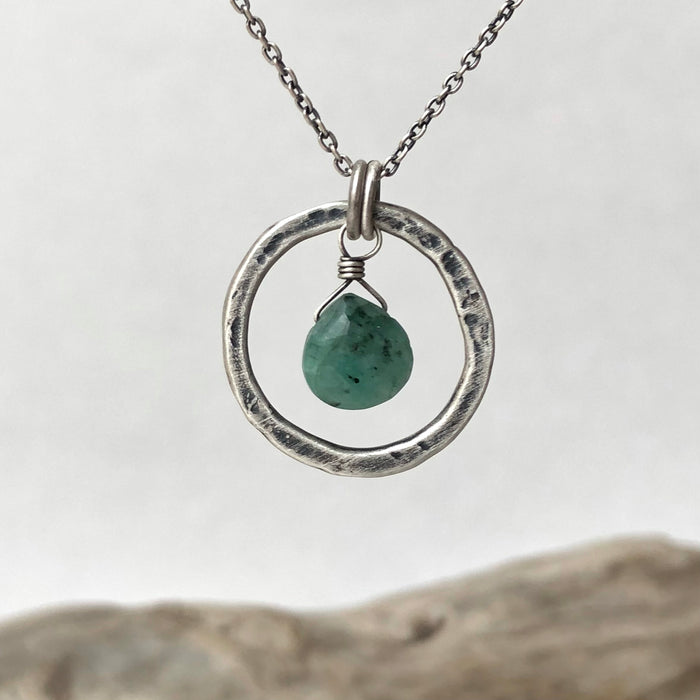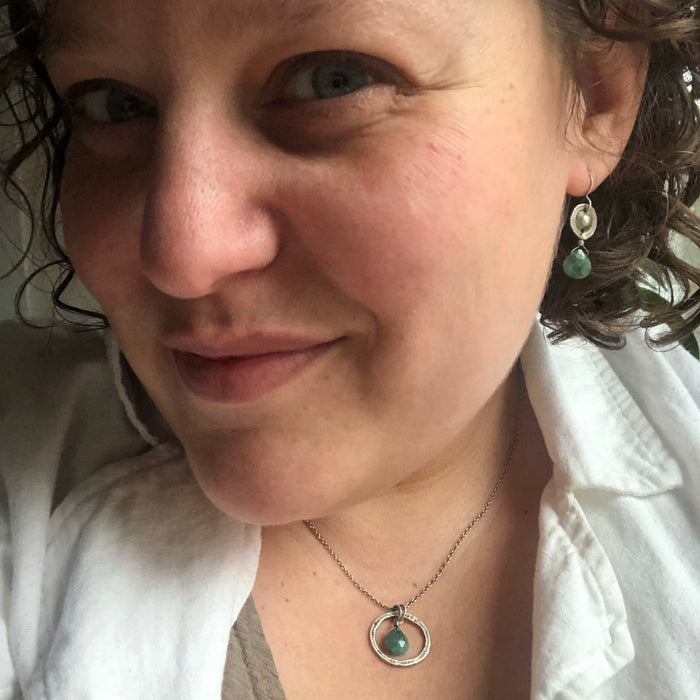 A simple, elegant necklace featuring an emerald briolette suspended inside a textured sterling silver ring.

Emerald is considered a stone of inspiration, a life affirming stone with great integrity. It is believed that emerald enhances unity, unconditional love, and promotes friendship.
Necklace pendant measures 1" and hangs from a delicate but sturdy sterling chain and finished with a 9mm lobster claw clasp.  All metal used is oxidized sterling silver.