№ 344 Turquoise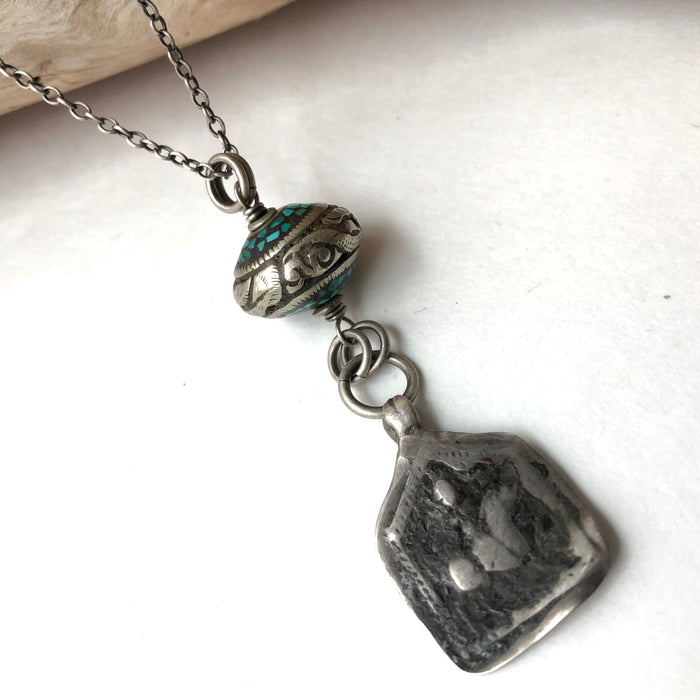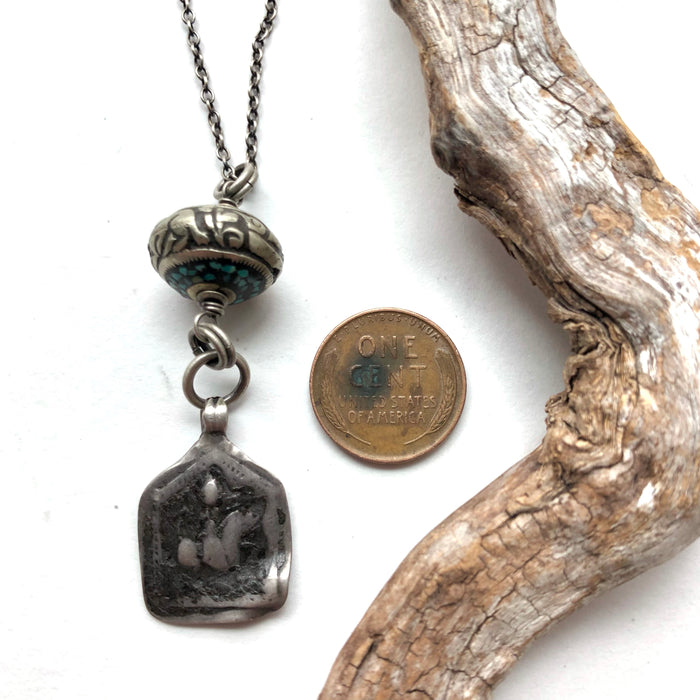 This necklace features a sterling silver bead from Nepal with crushed turquoise inlay and traditional repoussé metal work, which is accomplished when hammering a relief into metal from the reverse side.  This special bead is paired with an antique coin silver pendant from India which dates back to the late 1800s.  The pendant depicts, Bhumiya Raj known as the "ghost king" who is said to have been a chief who died while defending his land and villagers and who is still believed to ride through the village today dispelling evil spirits. 

Turquoise has traditionally been thought of as a stone to unite earth and sky, bringing together male and female energies.  It is considered a strengthening stone while also instilling inner calm and enhancing intuition.
Coin silver is made from a mixture of metals with a high pure silver content, often repurposing coins by melting them down.  The coin silver components I work with are antiques from all of the world, ranging from 80-120 years old, found in India, Afghanistan, Ethiopia, and many West African countries such as Nigeria and Mali.  The wear and patina of antique coin silver has informed much of my jewelry aesthetic over the years.  The pieces are very special and rare.
Pendant is 2 ¼" long and hangs from a delicate but sturdy 18" chain that is finished with a 9mm lobster claw.  All chain and findings are oxidized sterling silver.