№ 340 Moss Aquamarine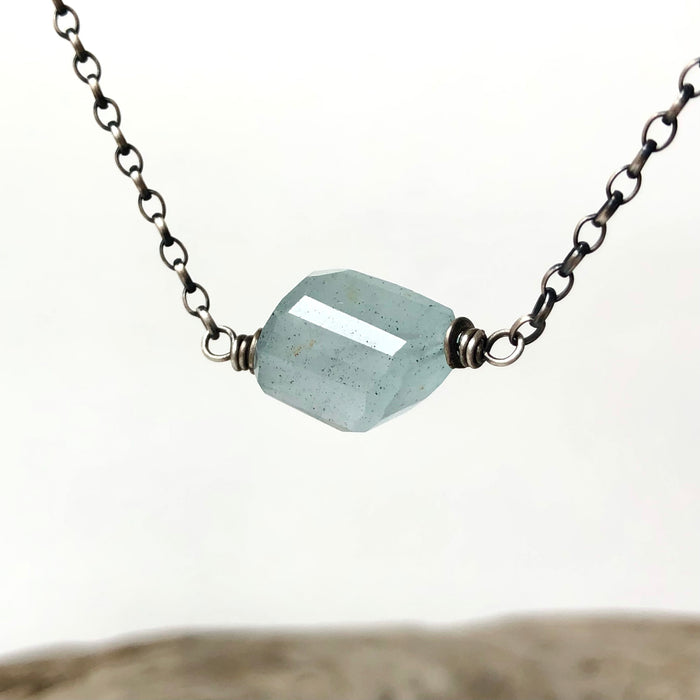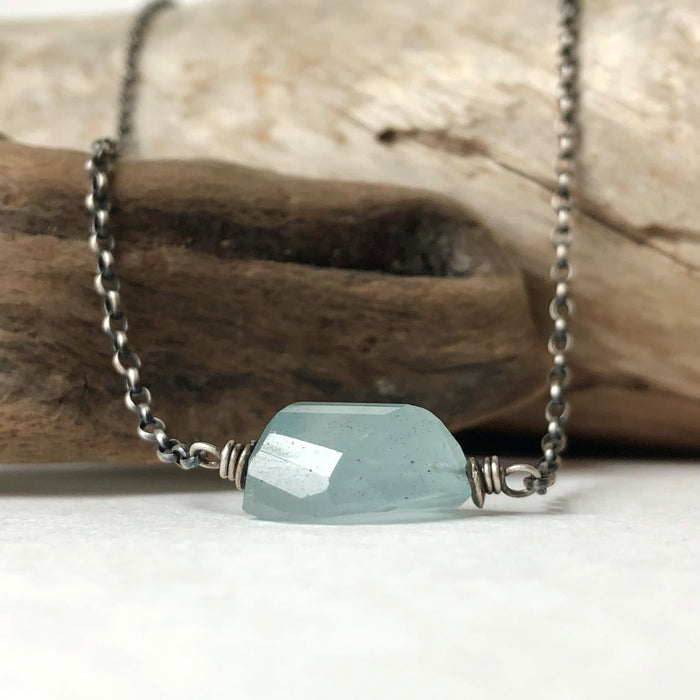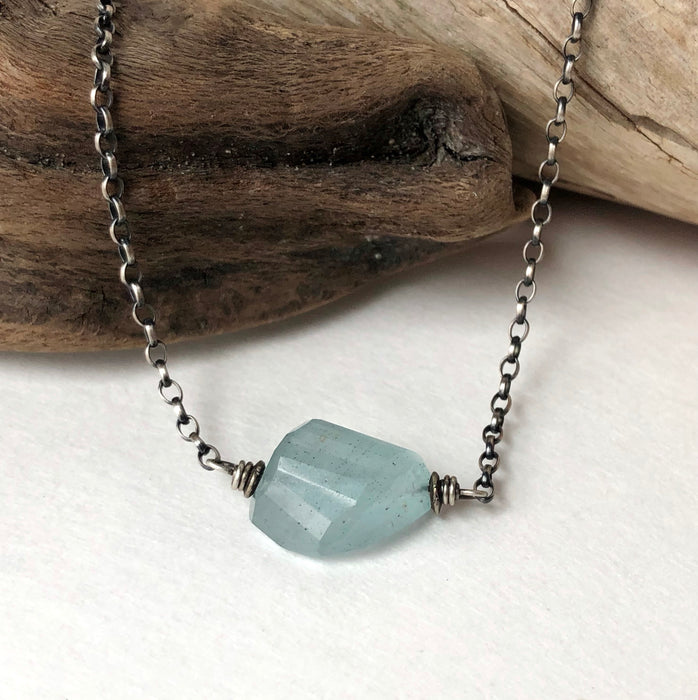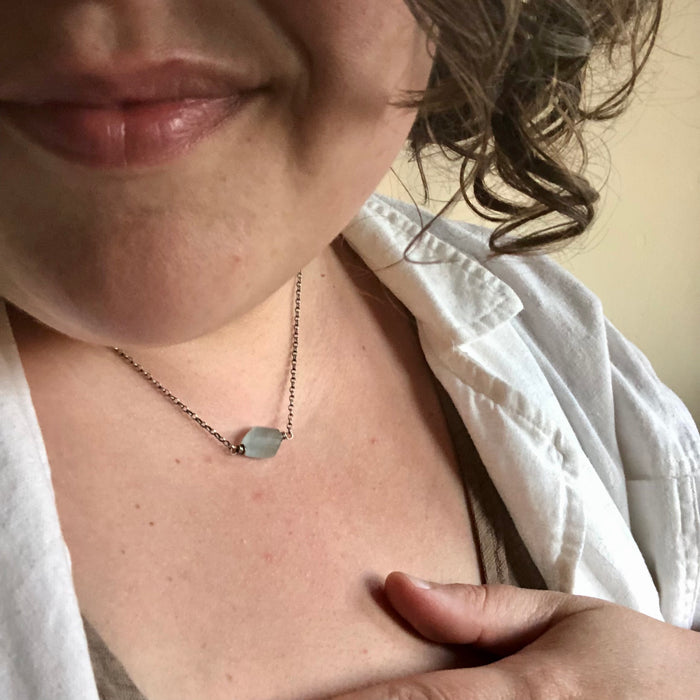 This necklace features one gorgeous light blue moss aquamarine faceted bead capped with antique coin silver heishi from Ethiopia.

Moss Aquamarine's ocean hues range from greens to deep blues.  Moss aquamarine is believed to have an affinity with sensitive people, carrying the power of the ocean, it is considered a stone of courage, communication, and heightened clairvoyance. 
Necklace measures 17 ¾" long.  The elongated rolo chain is delicate but sturdy and finished with a 9mm lobster claw clasp.  All metal used is oxidized sterling silver.