№ 304 Turquoise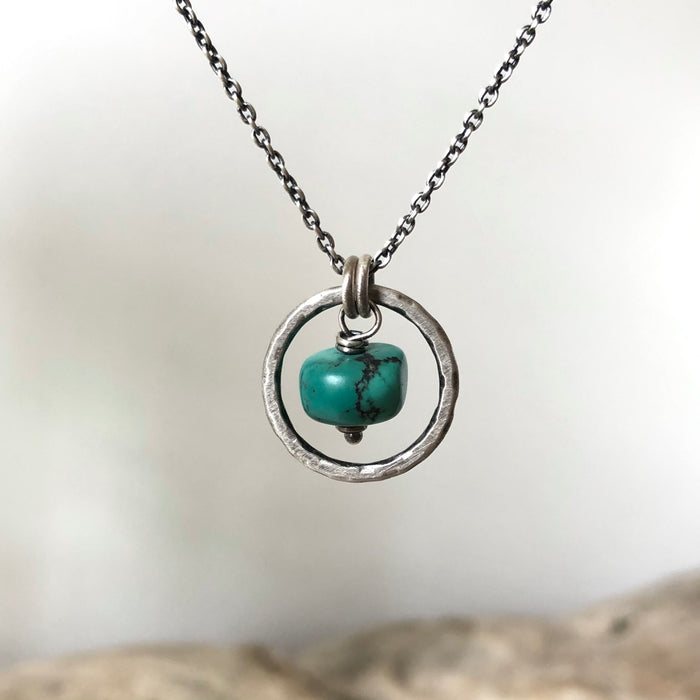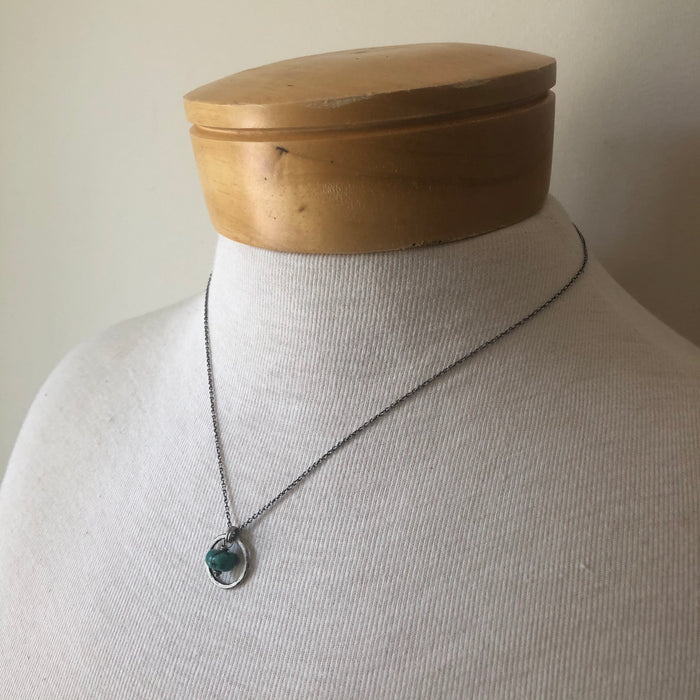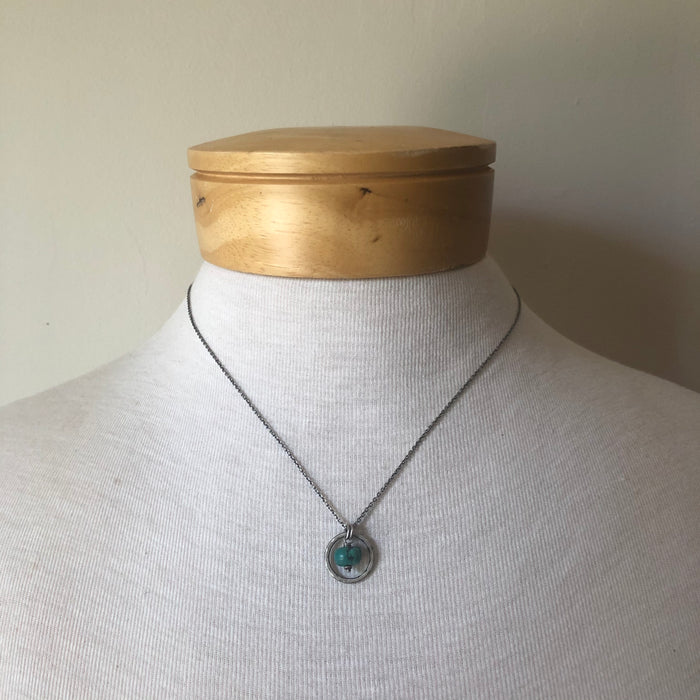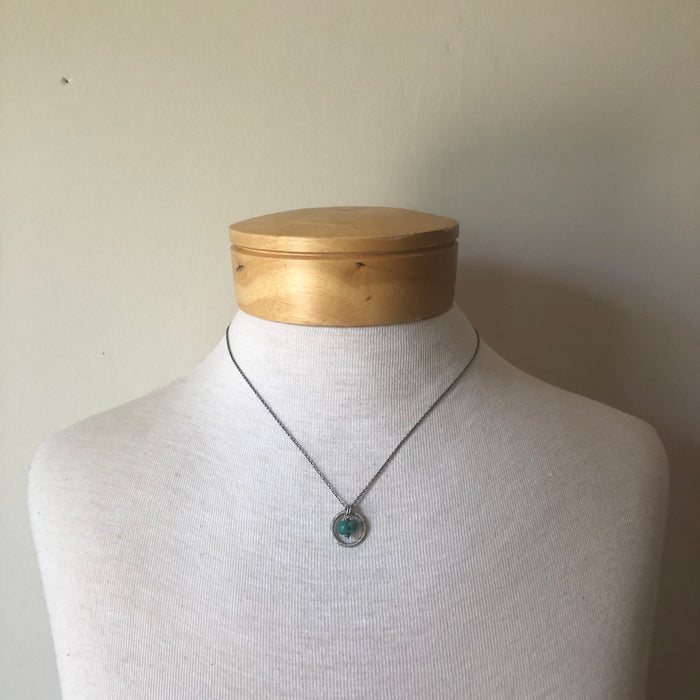 A delicate necklace featuring an Afghan turquoise bead with a matte finish is suspended inside a textured sterling silver ring.
Turquoise has traditionally been thought of as a stone to unite earth and sky, bringing together male and female energies.  It is considered a strengthening stone while also instilling inner calm and enhancing intuition.
Pendant is ¾" long and hangs from a delicate but sturdy chain measuring 19" and is finished with a 9mm lobster claw clasp.  All metal is oxidized sterling silver.  Stone may vary slightly from the ones pictured.