№ 303 Moss Aquamarine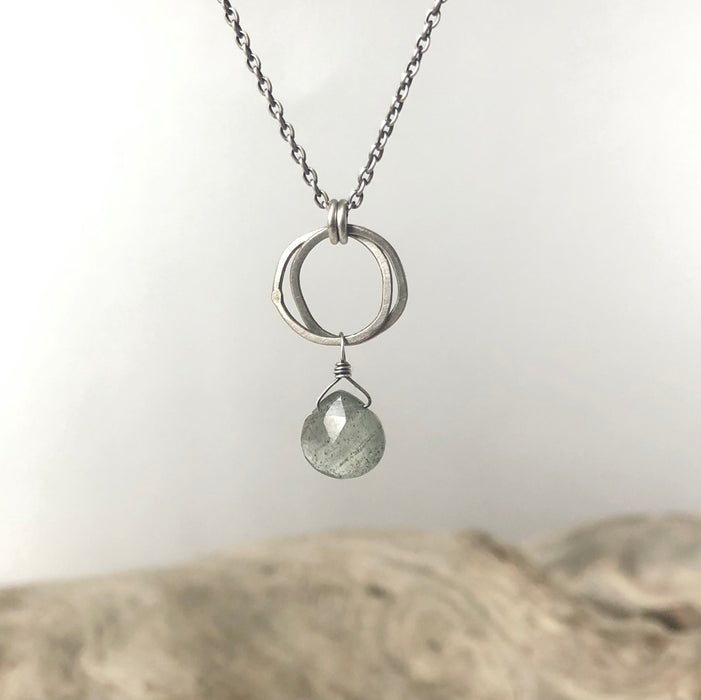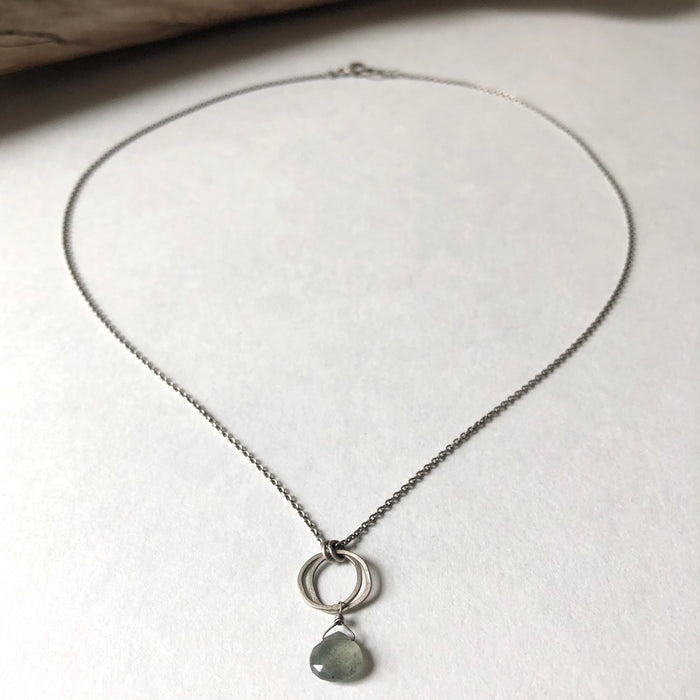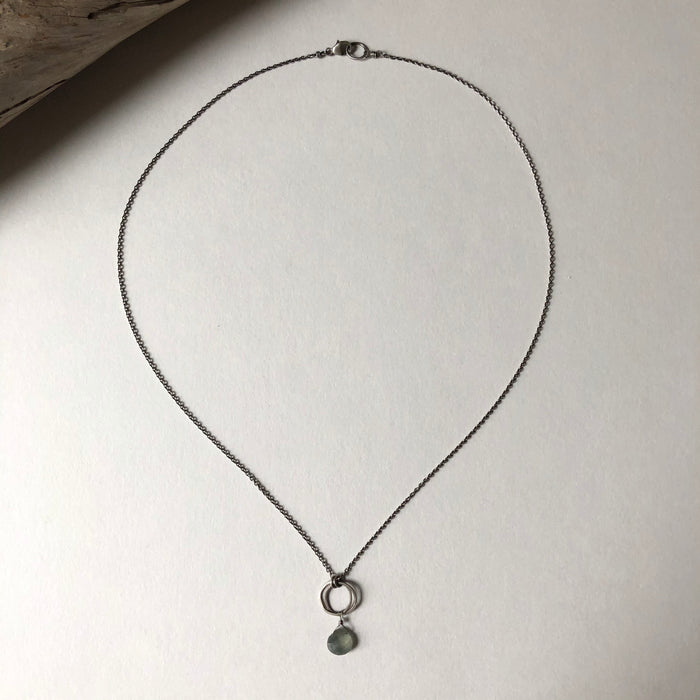 A delicate necklace featuring a moss aquamarine gemstone suspended from two of my signature hand formed circles which eclipse one another.
Moss aquamarine's ocean hues range from greens to deep blues.  Moss aquamarine is believed to have an affinity with sensitive people, carrying the power of the ocean, it is considered a stone of courage, communication, and heightened clairvoyance. 
Pendant is 1" long and hangs from a delicate but sturdy chain measuring 18 ½" and is finished with a 9mm lobster claw clasp.  All metal is oxidized sterling silver.  Stones may vary slightly from the ones pictured.