№ 303 Lapis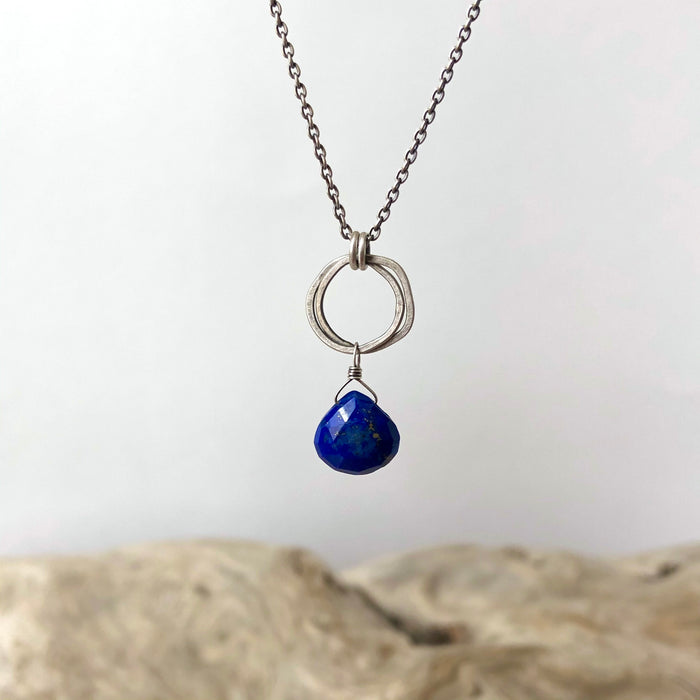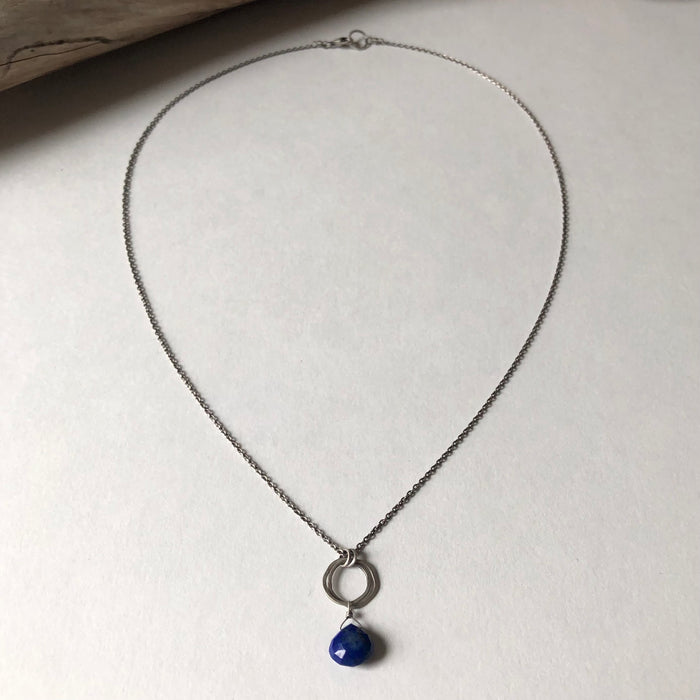 A delicate necklace featuring a lapis gemstone suspended from two of my signature hand formed circles which eclipse one another.
Lapis lazuli is believed to bond relationships of love and friendship, encourage creativity, release stress and bring deep inner peace.
Pendant is 1" long and hangs from a delicate but sturdy chain measuring 18 ½" and is finished with a 9mm lobster claw clasp.  All metal is oxidized sterling silver.  Stones may vary slightly from what is pictured.