№ 170 Moss Aquamarine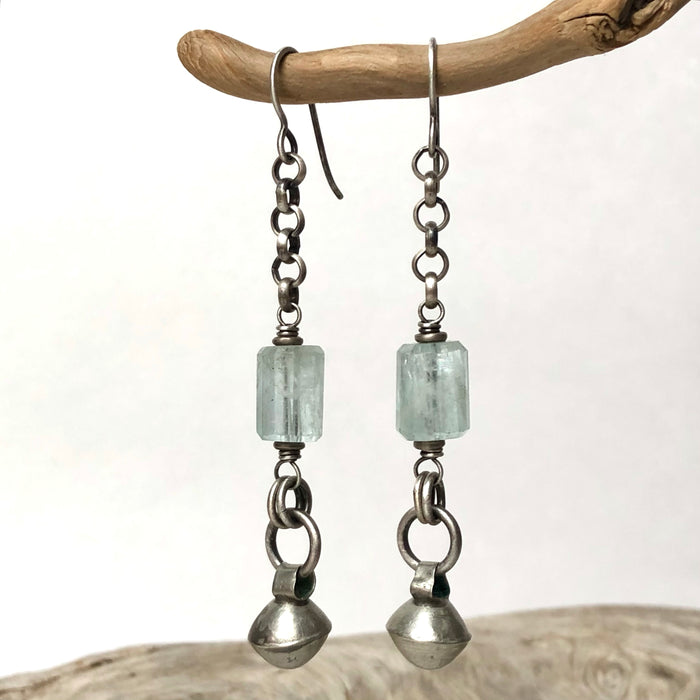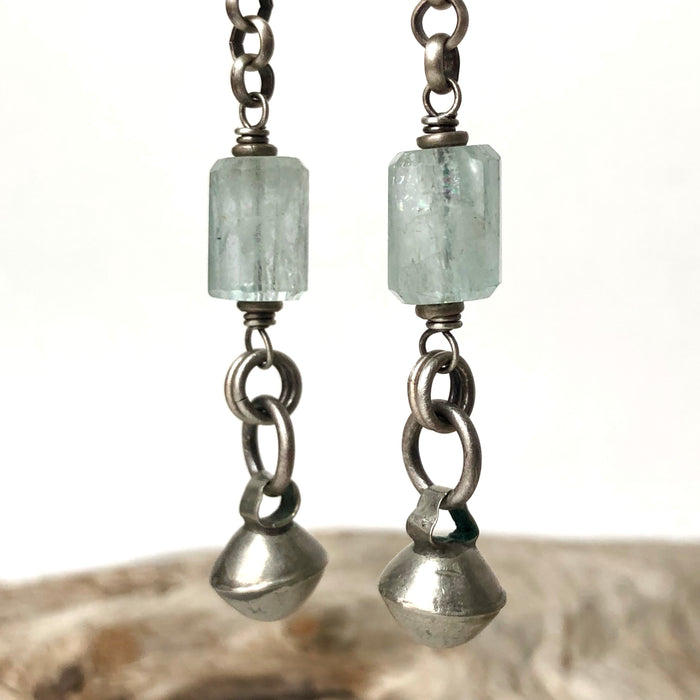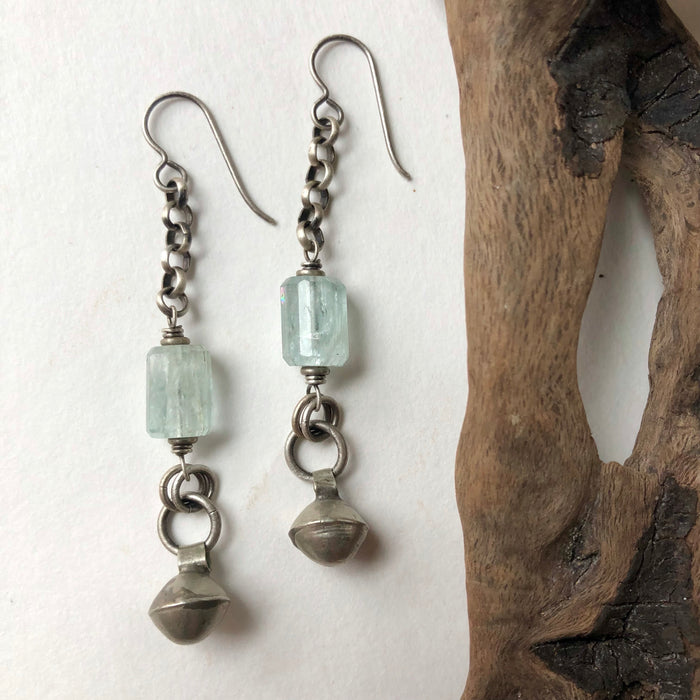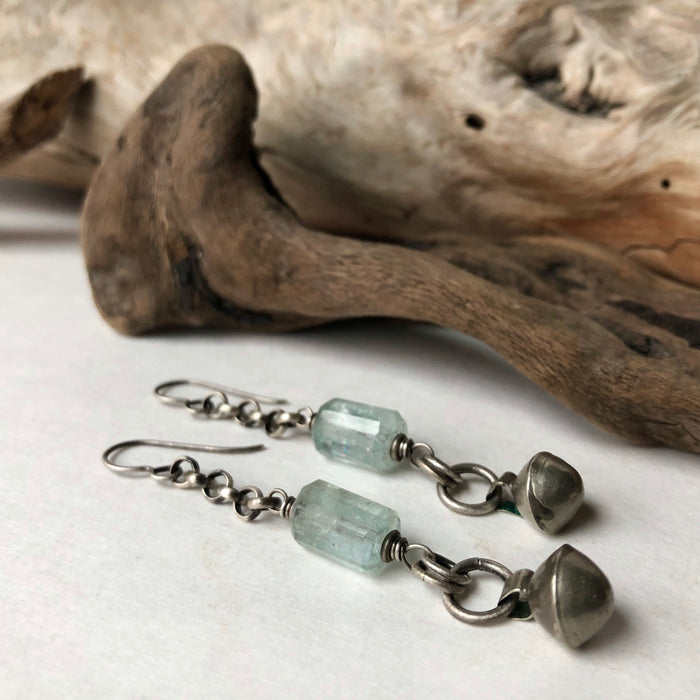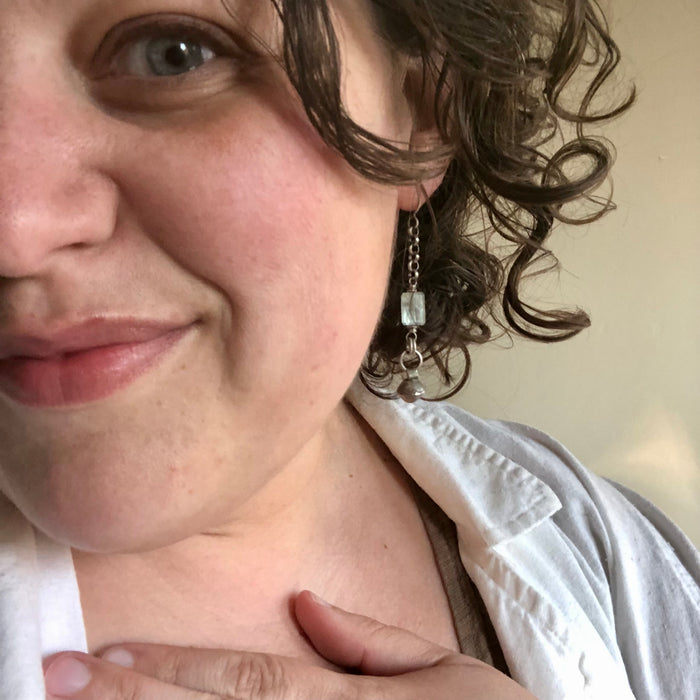 Moss aquamarine is often found in deep tones of green and grey, but these pieces highlight the rare find of soft, light blue.  The gems in these earrings have long facets running the length of the stone from top to bottom and are paired with antique coin silver bells from India.

Moss Aquamarine's ocean hues range from greens to deep blues.  Moss aquamarine is believed to have an affinity with sensitive people, carrying the power of the ocean, it is considered a stone of courage, communication, and heightened clairvoyance. 
Earrings measure 2 ½" from top of earwire.  All chain and findings used are oxidized sterling silver.