№ 169 Moss Aquamarine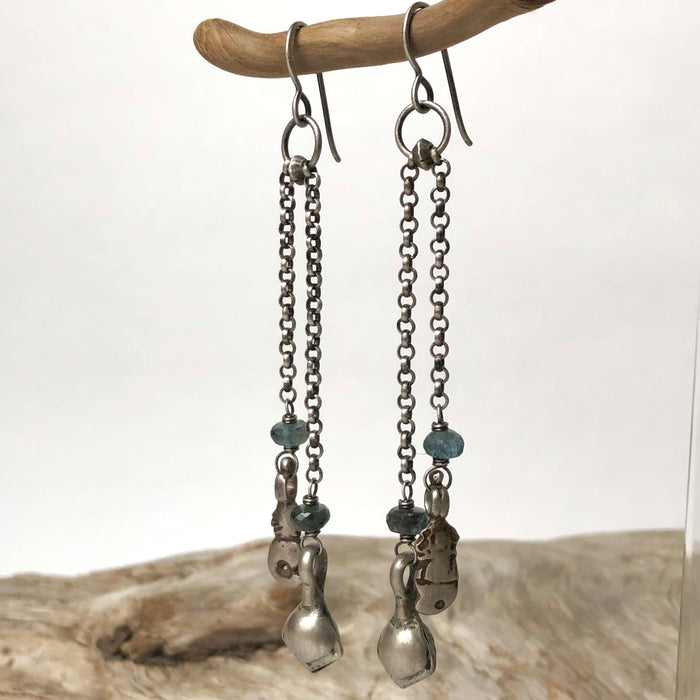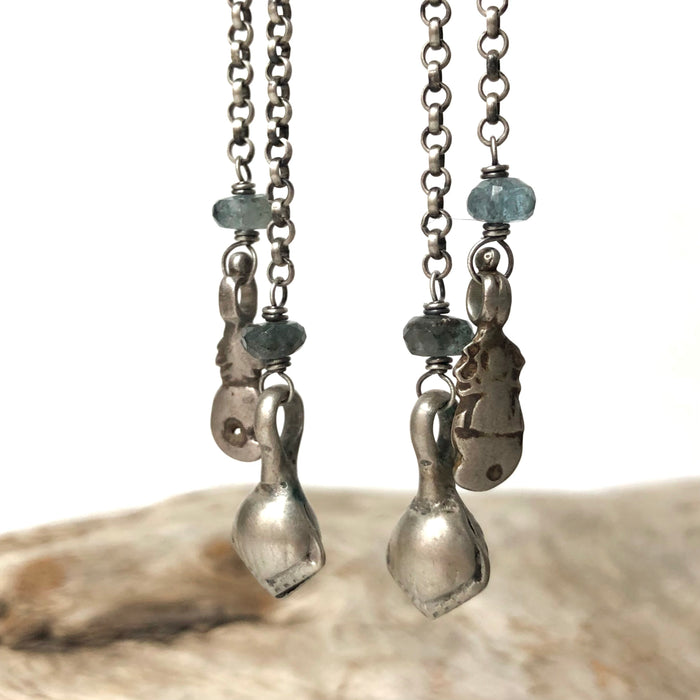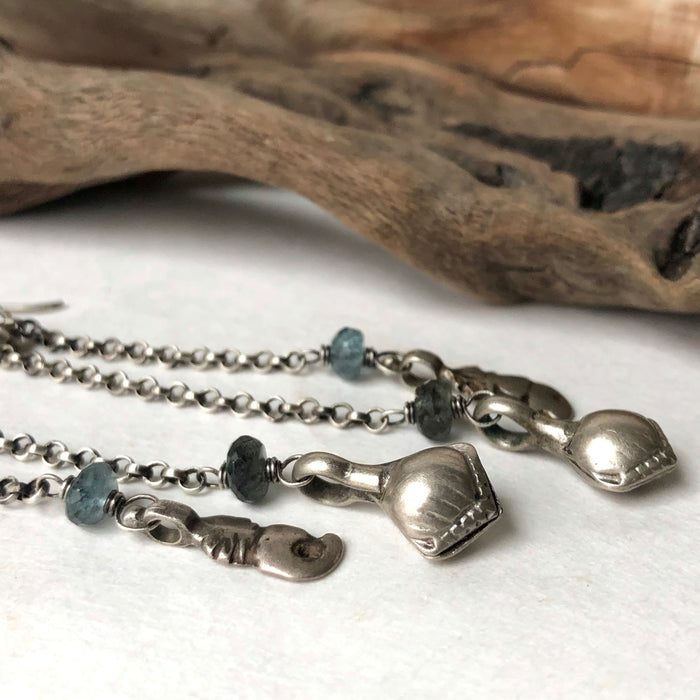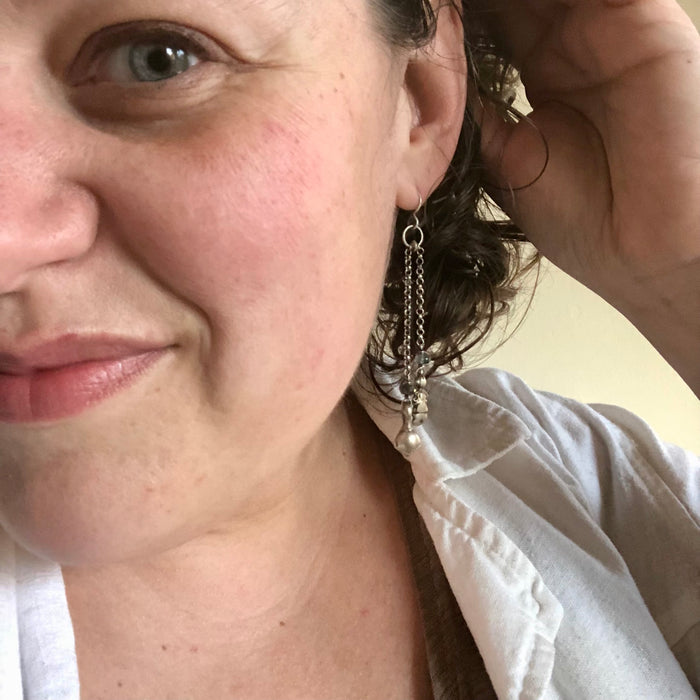 This collection not only felt inspired by color stories but also by layering design elements.  These earrings speak to my early work and what made me fall in love with jewelry design - playing with shape, negative space, gravity & movement, and of course working with fabulous stones & antique components.  All are represented in this pair!
Moss Aquamarine's ocean hues range from greens to deep blues.  Moss aquamarine is believed to have an affinity with sensitive people, carrying the power of the ocean, it is considered a stone of courage, communication, and heightened clairvoyance. 
Earrings measure 2 ¼" from top of earwire.  All metal used is oxidized sterling silver.