№ 160 Tourmaline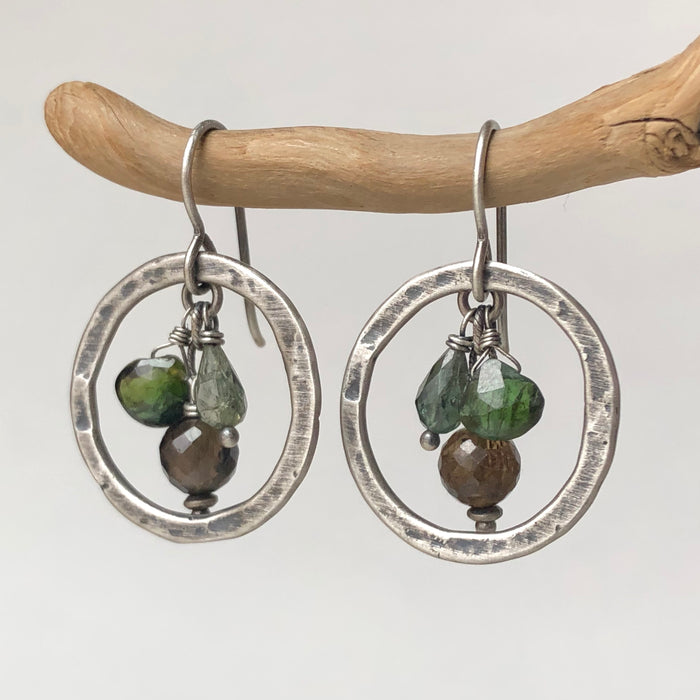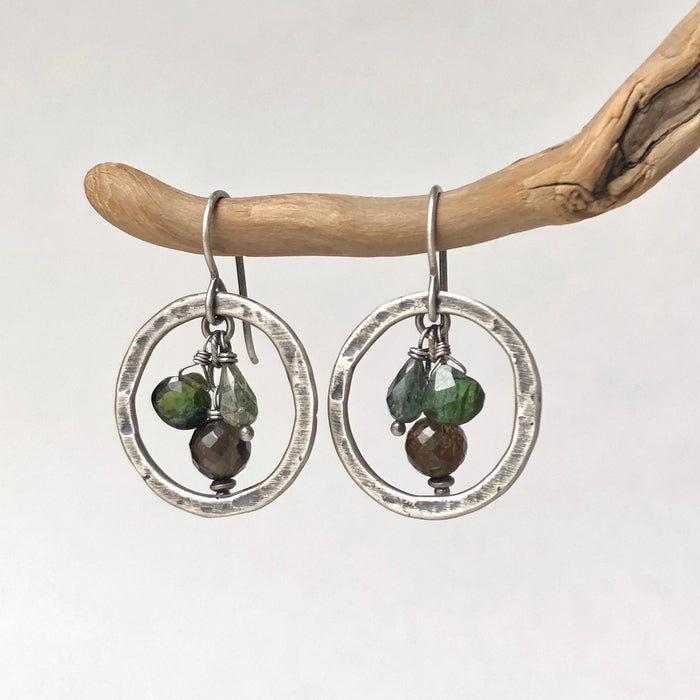 A trio of shapes and color, these tourmaline earrings highlight the variety of my collection, these delicate stones are clustered inside textured sterling silver rings.

Tourmaline comes in many colors and is considered a cleansing stone which can transform dense energy into a lighter vibration.  It is believed that tourmaline can help one develop a deeper understanding of themselves and others.
Earrings measure 1 ¼" from top of earwire.  All metal used is oxidized sterling silver.