№ 134 Quartz Druzy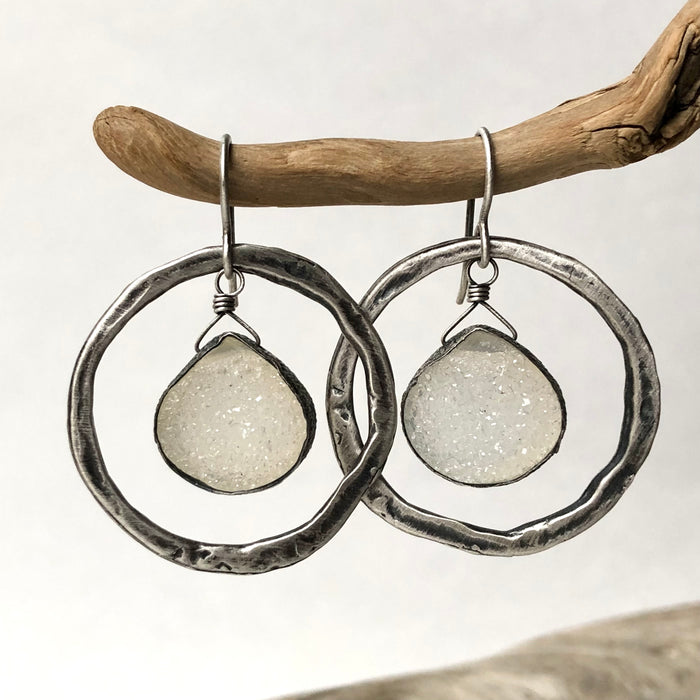 Stunning bezel set quartz druzy gemstones are suspended inside rustic circles of sterling silver.
Quartz is one of the most powerful healing stones.  Quartz absorbs, releases and regulates energy.
The term druzy refers to the crystal formation that can occur on many different kinds of gemstones.  This naturally occurring  process happens when water brings minerals to a stones surface, the water evaporates and leaves the minerals behind which form small crystals, known as druzy.
Earrings measure 1 ½" from top of earwire.  All metal used is oxidized sterling silver.