№ 123 Kualia Shell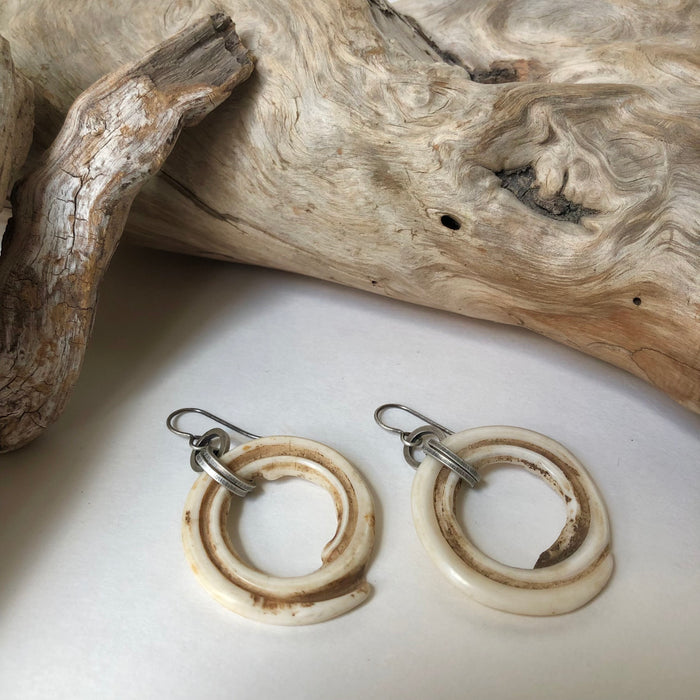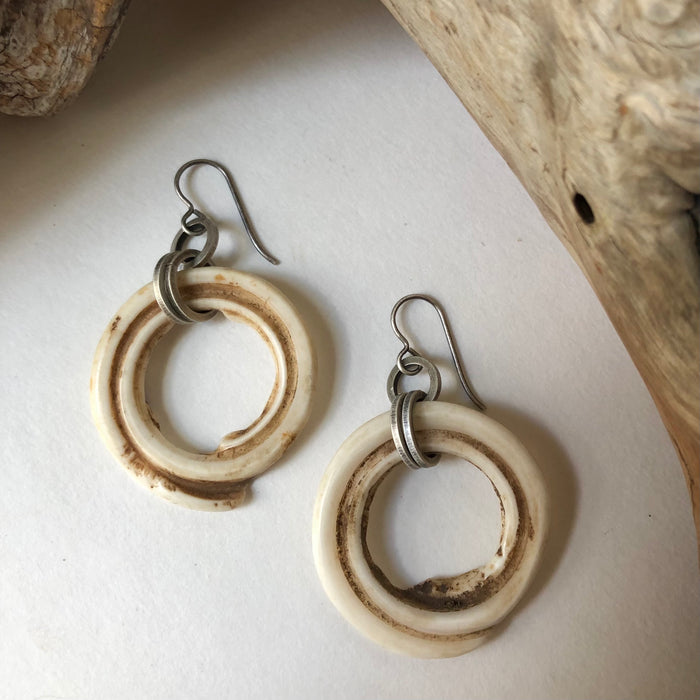 Large antique Kualia shells with a beautiful patina are suspended from sterling silver rings.  These earrings are slightly heavier than most of my pieces, but still wearable!
Kualia shells are from Papua New Guinea, they were originally used as currency and later sewn onto decorative fabrics.  Kualia shells are roughly 100-200 years old.  
Earrings measure 2"  from top of earwire.  All metal used is oxidized sterling silver.