№ 082 Coin Silver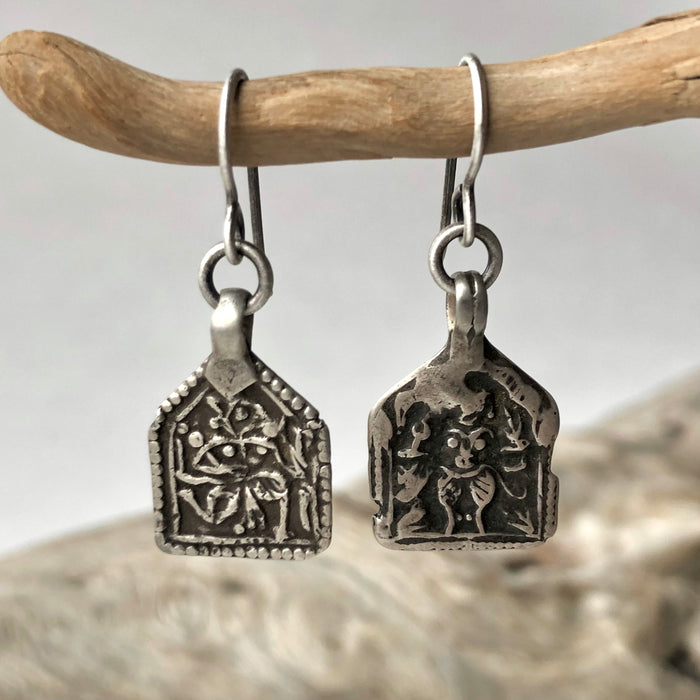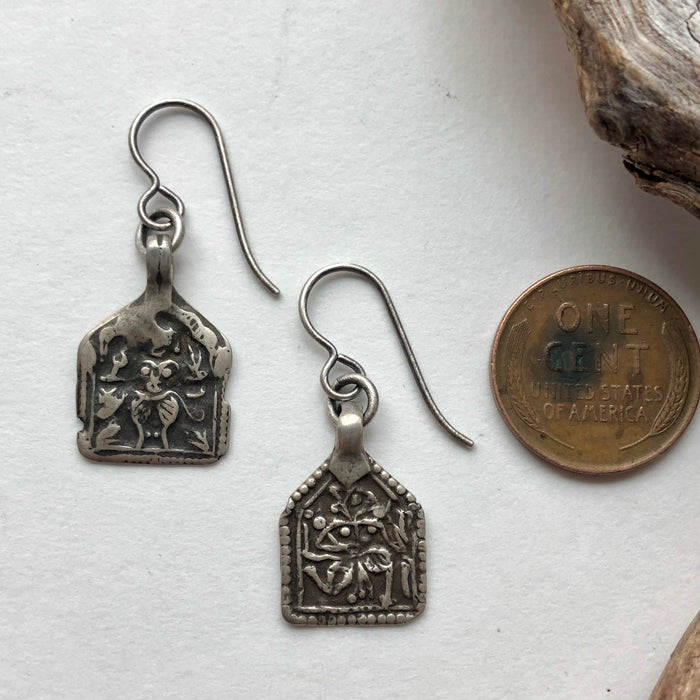 These earrings feature two mismatch deity pendants from India, depicting the Hanuman on the left and Shiva on the right. These are very special pendants which date back to the late 1800s.
Hanuman is a symbol of strength, loyalty, pure devotion and the absence of ego.  It is believed that Hanuman can change forms from the size of a small animal to a presence as huge as touching the sky, he teaches us to adapt.
Shiva, the Hindu God of destruction and transformation, he is believed to keep the world in balance and protect the soul from pain and suffering.
Coin silver is made from a mixture of metals with a high pure silver content, often repurposing coins by melting them down.  The coin silver components I work with are antiques from all of the world, ranging from 80-120 years old, found in India, Afghanistan, Ethiopia, and many West African countries such as Nigeria and Mali.  The wear and patina of antique coin silver has informed much of my jewelry aesthetic over the years.  The pieces are very special and rare.
Earrings measure 1 ½"  from top of earwire.  All findings used are oxidized sterling silver.