№ 023 Moss Aquamarine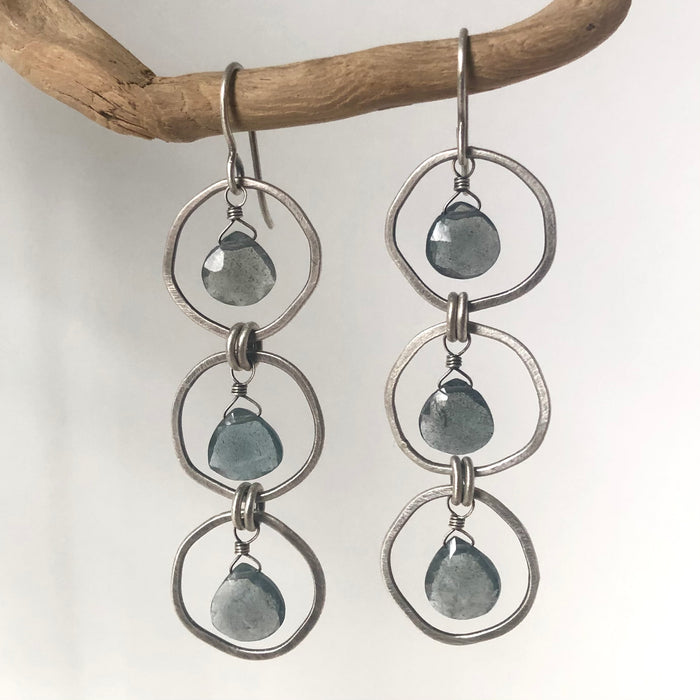 Repeating deep blue moss aquamarine gemstones hang within my signature hand formed sterling silver circles.
Moss Aquamarine's ocean hues range from greens to deep blues.  Moss aquamarine is believed to have an affinity with sensitive people, carrying the power of the ocean, it is considered a stone of courage, communication, and heightened clairvoyance.
Earrings measure 2 ½" from top of earwire.  All metal used is oxidized sterling silver.