№ 017 Pearl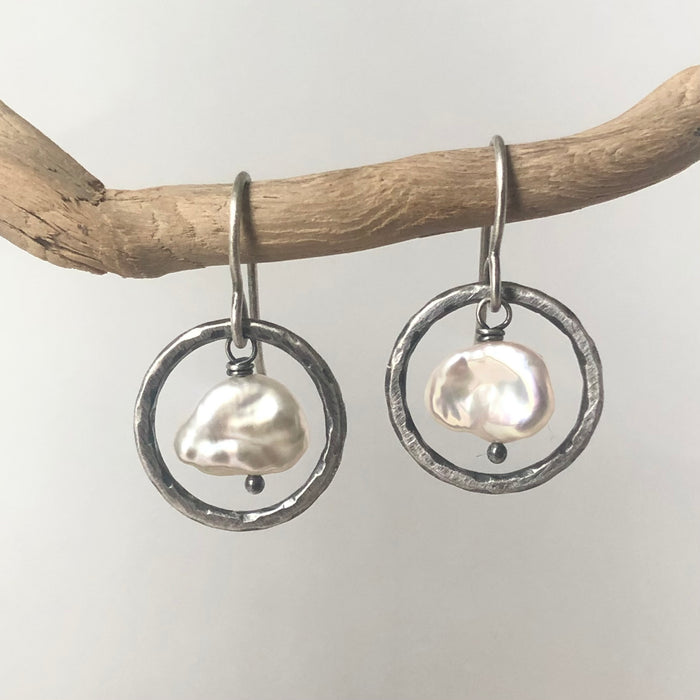 Natural fresh water pearls are suspended in textured sterling silver rings. 
Pearls are believed to be in harmony with the moon and the element of water, aiding in aligning with the lunar cycle.  Considered a powerful representative of divine feminine energy, a creator of life and worlds, pearls can help with introspection, self-acceptance and intuitive foresight.
Earrings measure 1" from top of earwire.  All metal used is oxidized sterling silver.   Pearls may vary slightly from the ones pictured.