№ 015 Moss Aquamarine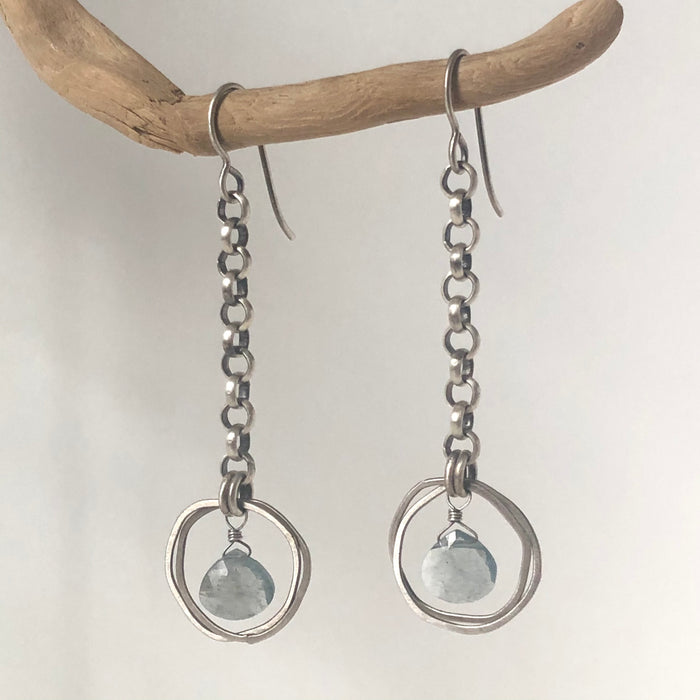 Deep blue Moss Aquamarine briolettes are suspended inside two hand formed rings which eclipse each other.  These earrings are long but lightweight.
Moss Aquamarine's ocean hues range from greens to deep blues.  Moss aquamarine is believed to have an affinity with sensitive people, carrying the power of the ocean, it is considered a stone of courage, communication, and heightened clairvoyance.
Earrings measure 2 ½" from top of earwire.  All metal used is oxidized sterling silver.  Stones may vary slightly from the ones pictured.