№ 029 Turquoise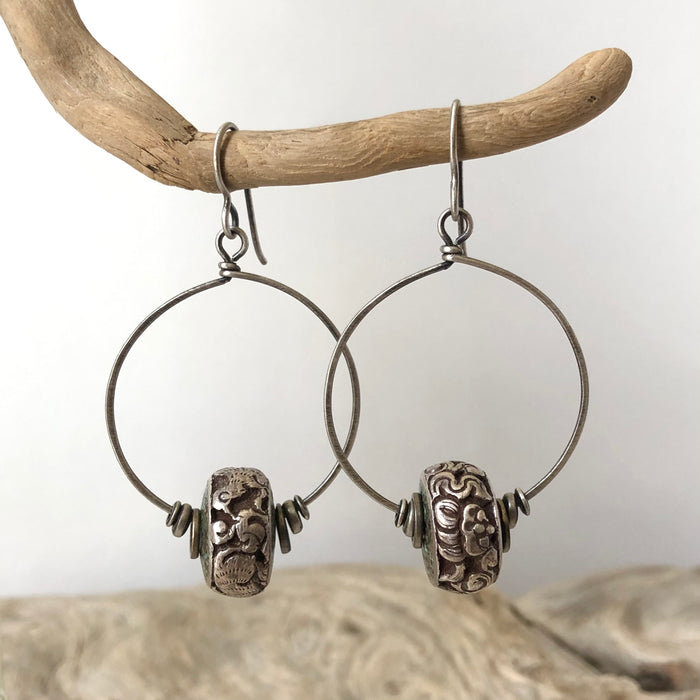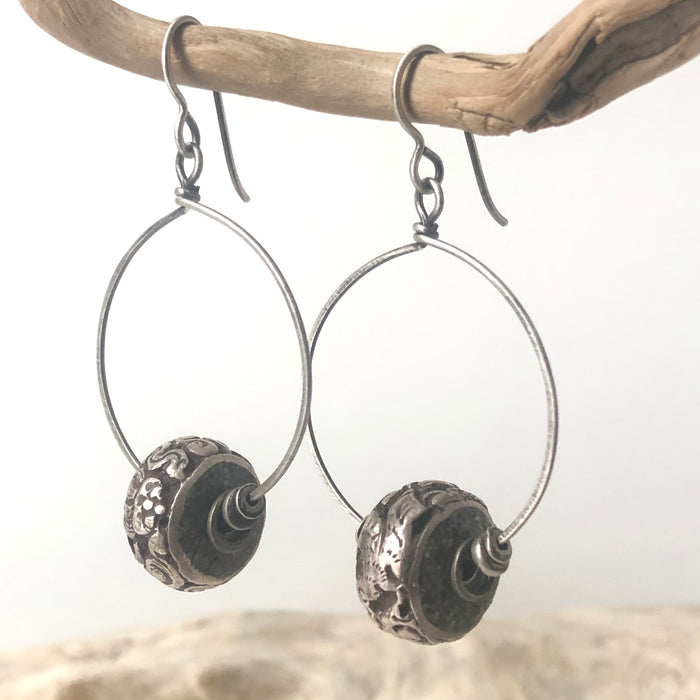 These earrings are a nod to my mother, Ruth Aschaffenburg, owner of www.beadparadise.com and master jeweler.  True fact, I inherited my crazy love of beads from her.  These hand formed rings highlight sterling silver beads from Nepal with crushed turquoise inlay and traditional repoussé metal work, which is accomplished when hammering a relief into metal from the reverse side.
Turquoise has traditionally been thought of as a stone to unite earth and sky, bringing together male and female energies.  It is considered a strengthening stone while also instilling inner calm and enhancing intuition.
Earrings measure 2" from top of earwire.  All metal used is oxidized sterling silver.